Ah, the simple pleasures in life. Cooking. Eating. Watching movies.
What could be better, you ask?
How about cooking delicious food to eat while watching a movie about people cooking delicious food to eat?
That's quite a mouthful. Luckily, I have just the movie night inspired menu to fill you up as you watch these culinary classics.
Julie & Julia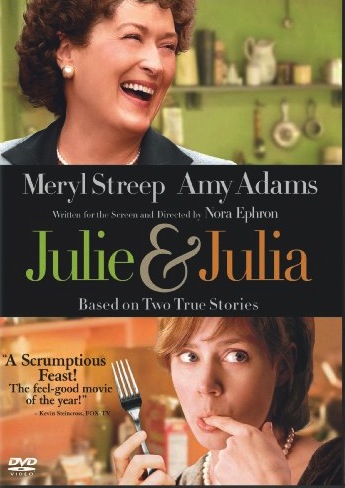 The Plot: The film bounces between two story lines. Number one: Julie, a modern day New Yorker in a bit of a rut decides to cook her way through Julia Child's legendary cookbook, Mastering the Art of French Cooking and blog about it. Number two: The life of Julia Child during her time in Paris and the events that inspired her to become a chef and write said book. Did I mention Meryl Streep plays Julia?
The Menu: French Onion Soup Potstickers, Coq Au Vin Stuffed Mushrooms, Mini Cheesy Potato Gratin
Chef
The Plot: After being fired from his high-end restaurant job for not respecting his artistic freedom, Chef Carl Casper buys a food truck and drives cross-country with his son and best friend. Going back to his roots in Miami, Casper serves up signature Cuban sandwiches and fare to match each stop on the way: beignets in New Orleans, barbeque in Texas. Just wait for the scene with Carl making a grilled cheese for some serious food porn. The cast, music, and vibrant cinematography of this film makes for an outstanding and feel-good time. I can attest; I've seen it about 10 times.
The Menu: Cuban Sliders, Nutella Stuffed Beignets, Fried Plantains with Lime Honey Dip
The Hundred Foot Journey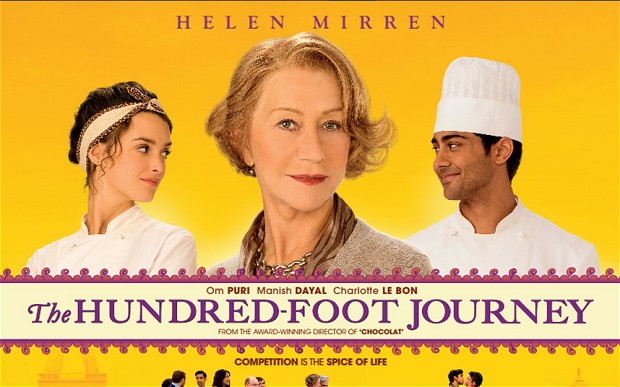 The Plot: A family fleeing political violence in India arrives in Europe after their restaurant is burned down by an angry mob. After a chance encounter with a kind woman, the father decides to reopen a restaurant in a small French village. Unfortunately for him, it is directly across from a world-renowned establishment headed by a snobbish woman: exactly 100 feet away. When his son goes to work for her after proving his potential, the two must work through their differences to create peace among both restaurants.
The Menu: Tandoori Chicken Naan Pizza, Spicy Vegetable Samosas, Mango Lassi
Ratatouille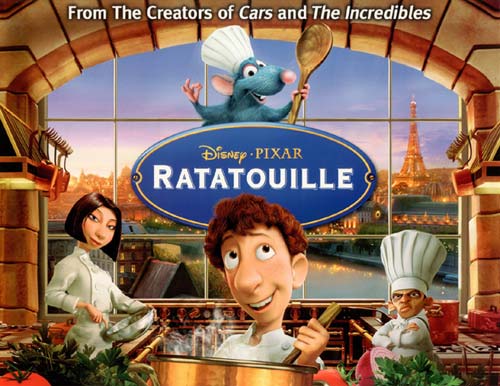 The Plot: In this adorable Pixar original, a rat named Remy, only appreciated by his family for his great sense of smell to detect poisonous food, leaves his small village in France and heads to Paris to live out his dream of cooking. After a busboy in the kitchen of a renowned French restaurant is given credit for Remy's incredible dish, the two form a unique friendship and prove 'anyone can cook."
The Menu: Ratatouille and Feta Slices, Fruit and Cheese Board, Quick and Easy Crepes
Tortilla Soup
The Plot: The film follows three sisters living with their beloved father. The father, a chef losing his sense of taste, has one rule for all his daughters, a non-negotiable and mandatory Sunday dinner. Tension begins to build as an obnoxious woman tries to woo their father, and the sisters starts gaining their independence by moving out and falling in love. The trials and tribulations of this family lead back to Sunday dinner and the delicious meals they make together with their shared love of food.
The Menu: Cream Cheese and Chicken Taquitos, Tortilla Chicken Soup, Classic Sangria