Situated amongst Melbourne's most acclaimed attractions, Mövenpick Hotel Melbourne on Spencer combines the city's vibrant character with unforgettable comfort and hospitality. The hotel's premier location provides easy accessibility to Southern Cross Station, a less than 25-minute drive to Melbourne Airport, and short distances to iconic sights such as the Eureka Skydeck and Bourke St Mall that visitors can on foot or by the versatile range of public transport nearby.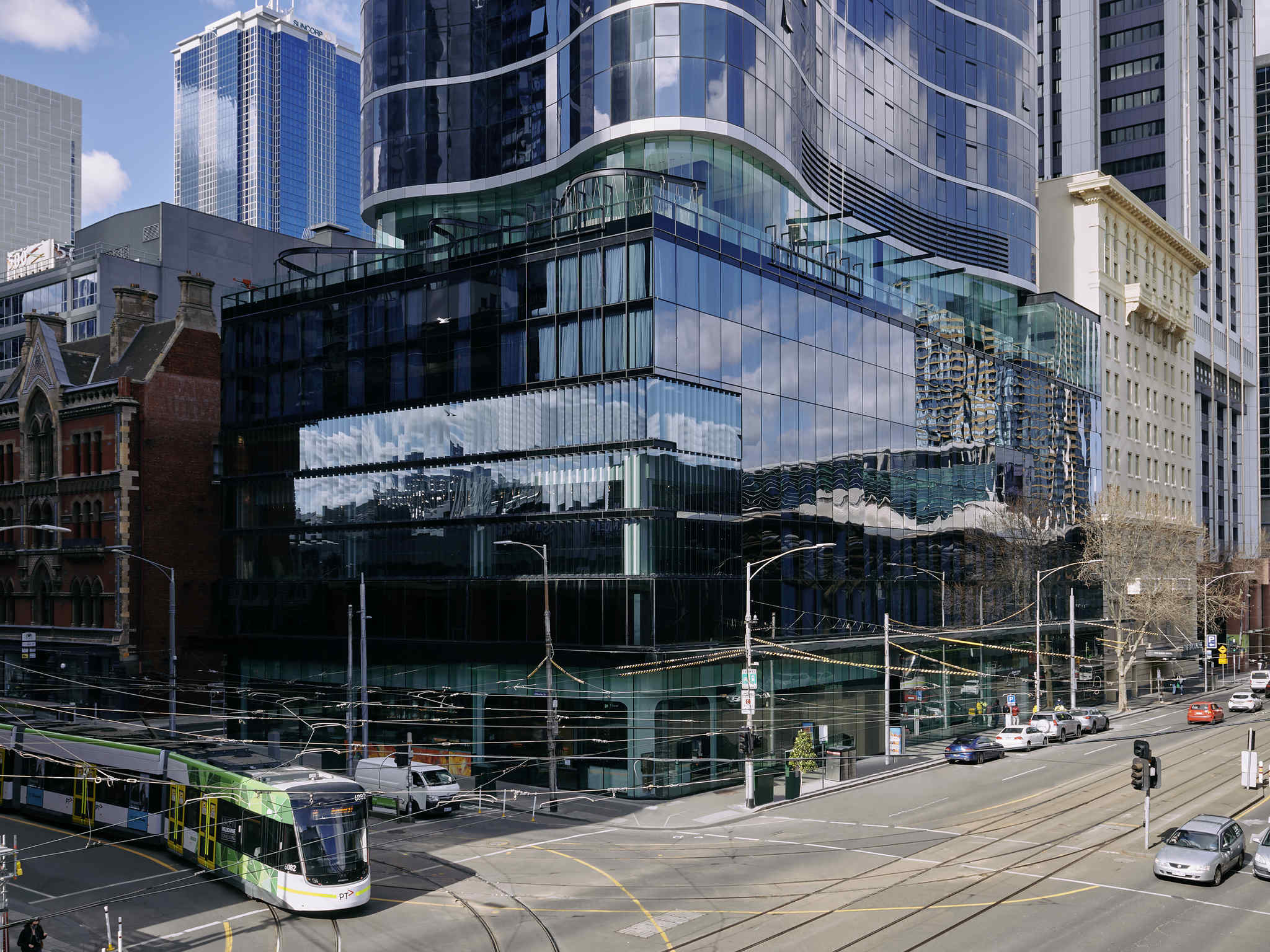 Art Meets Design
Commemorating the city's rich arts and design history, the interior of Mövenpick Hotel Melbourne on Spencer showcases dynamic art pieces from some of Melbourne's most celebrated photographers. The hotel's restaurant is home to an incredible mural created by renowned Australian artist Steve Cross.
Stay in Style
With 172 rooms across six levels, every visit to the hotel guarantees elegance, comfort, and a variety of luxurious amenities to enjoy. The selection of charming guest rooms– ranging from Classic, Superior, Deluxe, and Suites – all provide a unique offering, allowing individual guests, couples, families, and more to unwind in optimal comfort. The premium linens, blackout curtains, modern bathrooms, and encapsulating views of the CBD make every stay genuinely incomparable.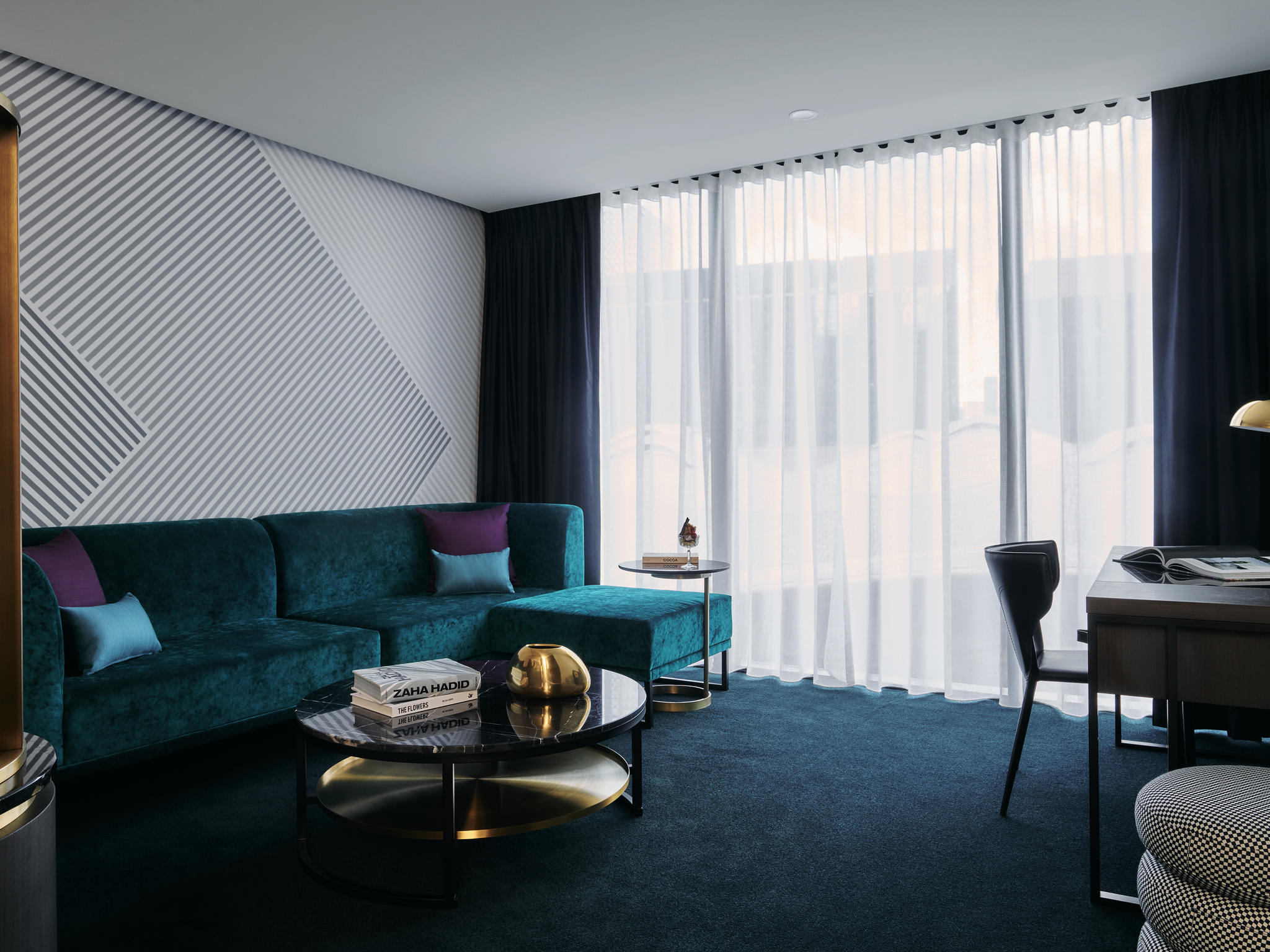 Book your next stay with Mövenpick Hotel Melbourne on Spencer
Guests can indulge in the heated lap pool and hot tub from 6 am, which remains open until 10 pm for peaceful night swims – complemented by chaise lounges and free-standing thermostatic showers. Mövenpick Hotel Melbourne on Spencer also provides a vast fitness centre and relaxing sauna for rejuvenation and wellness.
The hotel's prime CBD location and dynamic function venues make it ideal for corporate events and meetings, featuring capacity for 150 guests, modern, open-plan facilities, free wi-fi, and catering and refreshments available for maximum prosperity.
Dine in Decadence
From terrific coffee to decadent meals, Mövenpick Hotel Melbourne on Spencer features a variety of delicious options for food and drink lovers alike through the hotel's delicious, 24-hour in-room dining and selection of venues.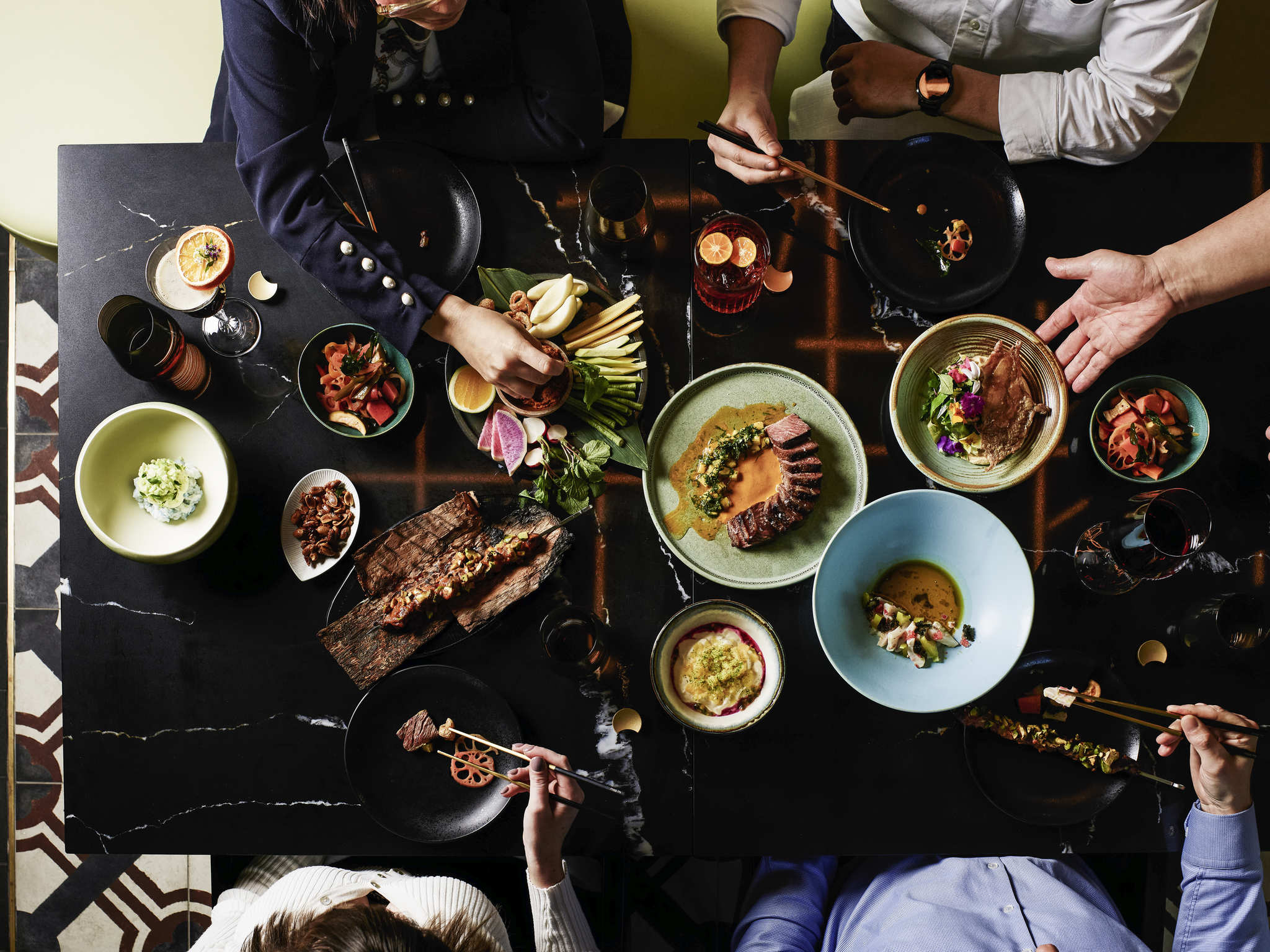 Upholding Melbourne's reputation as the coffee capital, guests can enjoy an incredible cup of barista-made brew at the Mövenpick café on Spencer. Pair your coffee with a sweet gourmet treat supplied from Melbourne artisans or Mövenpick's signature ice cream – world-renowned for its natural flavours and exquisite taste.
Book your next stay with Mövenpick Hotel Melbourne on Spencer
Bringing modern culinary techniques and the finest Asian cuisine together in harmony, the city's culinary connoisseurs have highly anticipated the Miss Mi Restaurant and Bar. Curated by head chef Esca Khoo, the Journey through Asia tasting menu is a transformative experience of unique, daring tastes and aromas. With an open showcase kitchen that allows guests to experience the culinary artistry that shapes every meal entirely, guests can savour the unforgettable menu alongside the expertly crafted, signature cocktails of the Miss Mi bar, inspired by Asia's most extraordinary flavour innovations.
Representing Accor's Swiss heritage, the hotel's lobby transforms between 3:30 pm and 4:30 pm into a dessert wonderland for 'Chocolate Hour' with the chef's complementary chocolate-themed delights such as churros, mini-ice cream cones, and ice cream sandwiches. For the ultimate experience, guests can indulge in a marvellous ice-cream parfait for $20, topped to perfection with layers of treats, or pair their daily delight with the purchase of an enticing chocolate cocktail.
The Verdict
For an authentic Melbourne experience enhanced by exquisite hospitality, vibrant modern aesthetics, incredible range of facilities, and enthralling rooms, Accor's Mövenpick Hotel Melbourne on Spencer truly embodies the city's heart and culture.
Book your next stay with Mövenpick Hotel Melbourne on Spencer