The Eureka Skydeck is world-renowned for its breathtaking, panoramic views of Melbourne, from the historic character of the CBD to the natural beauty of the Dandenong Ranges, Port Phillip Bay, and beyond. Situated a level above this famous viewpoint, Eureka 89 is the premier blend of luxury dining and magnificent event spaces that towers 300 metres above sea level. Find out why lovers of food, wine, and all things Melbourne are so enamoured with Eureka 89, and take your next event to new, unforgettable heights.
Sophisticated Spaces
With two beautiful spaces offering unique sights and configurations, Eureka 89 is the incomparable choice for every event, from weddings and birthdays to corporate events, functions, and more.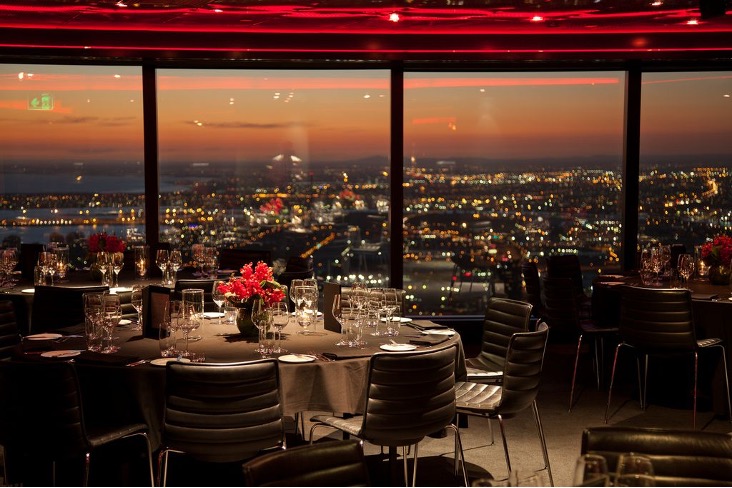 The Northern Point Room hosts up to 250 standing or 120 seated guests, making it the perfect solution for more extensive events – with striking, floor-to-ceiling windows overlooking Melbourne's northern landmarks such as Federation Square.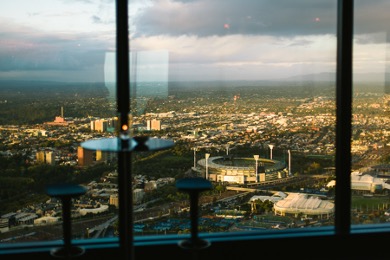 For more intimate occasions, take in the stunning scenery of Albert Park Lake and the Botanical Gardens in the Southern Point Room, with an exclusive capacity of up to 110 standing or 40 seated guests.
Eureka 89 provides the incredible opportunity to combine both rooms for the largest and most opulent occasions of up to 400 guests. Take a virtual tour of Eureka 89's premier spaces to bring these magnificent spaces to life.
Decadent Dining
Embodying the exquisite innovation of Australia's finest producers, Eureka 89's decadent menu showcases the very finest seasonal produce and wine from across the country. Indulge in grandiose views of Melbourne while enjoying Executive Chef Renee Martillano's carefully curated degustation menus of delicious, modern Australian cuisine, constantly adapted to deliver the finest seasonal offerings to your seating or event. With over 20 years of culinary expertise, Chef Martillano has dedicated her five years as Eureka 89's executive chef elevating Australia's seasonal offerings into enticing, distinctive dishes. Her background in the Salon du Culinaire competition, key role in raising the Gault and Millau rating from two to three hats, and ten years of experiencing Melbourne's finest culinary offerings has been instrumental in orchestrating Eureka 89's piquant menus degustation menus. Speaking about Melbourne food and wine aficionado's love for the venue's culinary offerings, Chef Martillano writes: "those in the know love a dish with a modern look and classic Australian produce".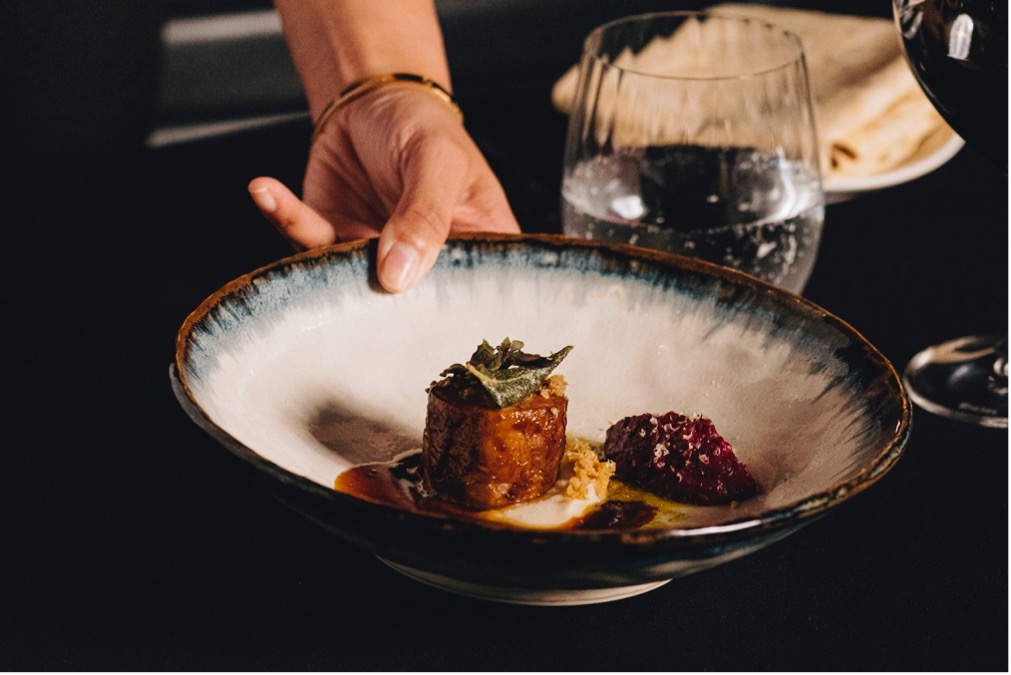 For early seatings, revel in the mastery of the Five Course Chef's Tasting Menu, including decadent dishes such as the Spanner Crab, Southern Ranges Beef, and delectable Textures of Apple dessert.
Each of Chef Martillano's set menu items is accompanied by an equally delicious vegetarian alternative, such as the Kohlrabi, Jerusalem Artichokes, Pumpkin Textures, and Oyster Mushrooms.
Expand your luxury experience even further with the Seven Course variation for late seatings, with exclusive offerings such as the Murray Cod and Macedon Ranges Duck.
Every savoury dish is also expertly paired with a remarkable wine from Australia's finest viticulture regions.
Eureka 89's refined dining can be booked Wednesday through Sunday evenings, with a succinct Four Course set menu to further enjoy for Sunday Lunch. With high demand from lovers of Melbourne's food and wine culture, and availability subject to events, prior booking is essential to guarantee a dining experience with Eureka 89 unlike any other.
Elevate your Event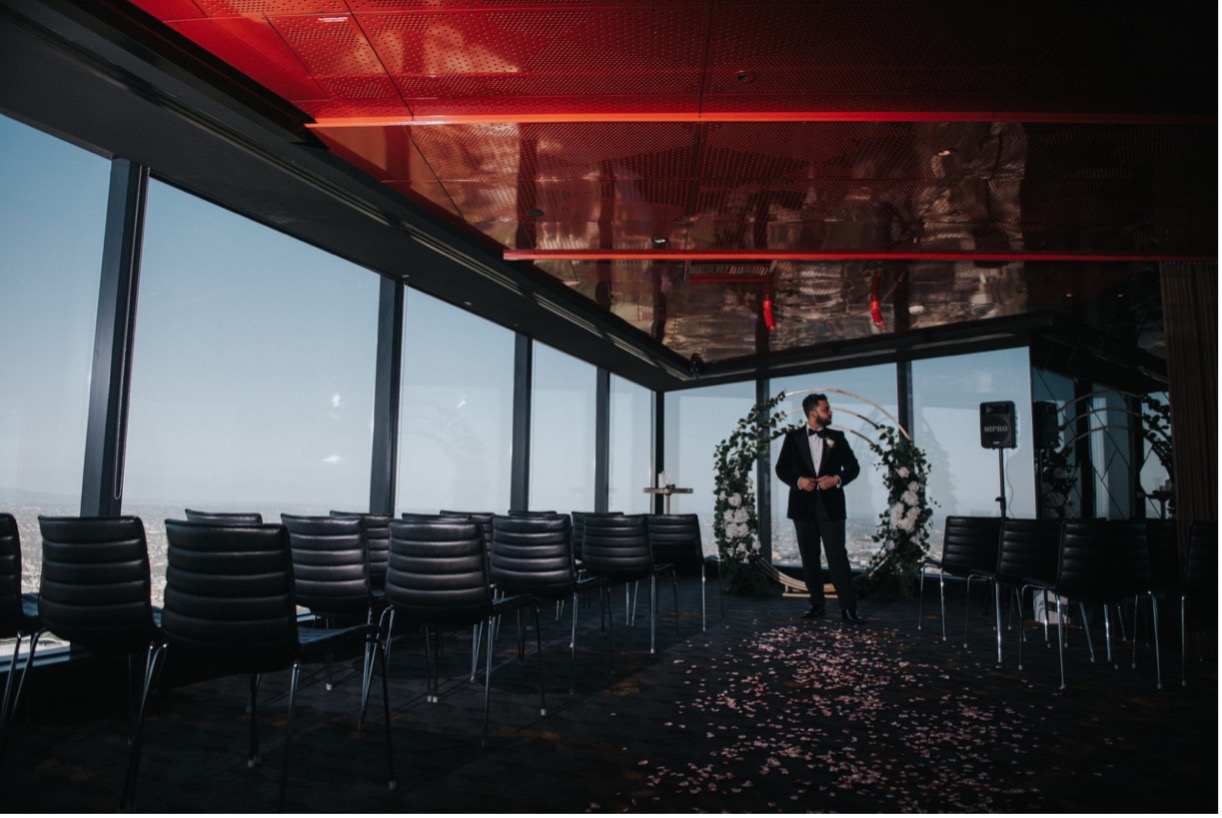 Eureka 89's towering heights, experienced event management, and seamless layout makes it the premium choice for an outstanding experience in the heart of Melbourne, with the versatility to expertly cater to your event needs, from weddings dancefloors, professional presentations, and intimate, private cocktail occasions to celebrate birthdays, anniversaries and many other milestones. Eureka 89's dedicated event management guarantees a night of incredible memories, heavenly catering, and picturesque views as you've never experienced before.
Eureka 89 hosts extraordinary Christmas and New Year's Eve events for your seasonal celebrations, including exclusive availability over the festive period, uniquely curated food and beverage menus, and live entertainment. Find out more about saying farewell to 2021 with Eureka 89, and let your occasion rise to the tallest heights in the Southern Hemisphere.