At the tender old age of 23, I am slowly turning into my mother and I'm totally okay with it.
Besides my irrational fear of dying from undercooked chicken or burning down the house because I didn't clean the lint out of the dryer filter – she is also responsible for my serious love affair with reading.
Raised by a woman who reads books like they are all suddenly going to disappear, I will probably never catch up to her impressive count, but below are some of the best books I've read and arguments why you also should read them. Yes, you.
And, before you mention it, I'm fully aware that a lot of books on this list are 'popular' titles, yet I am unapologetically a fan of pop culture and do not believe in the annoying idea that just because something is mainstream means it bad.
Unless it's Fifty Shades of Grey, because yes, that was horrible.
A Memoir: The Glass Castle by Jeannette Walls
This heartbreaking memoir by Jeannette Walls is one of the few books that I have read multiple times and each time it strikes a different chord. There is something undeniably affecting about reading the hardships of a person not too different from yourself who happened to be born into, by an unlucky twist of fate, unfortunate circumstances. Raised by parents who could be generously called hippies, but more accurately were selfish vagrants with little care for their children's well being. As a young child, this lifestyle at first seemed exciting – sleeping under the stars, catching wild animals, her dad giving her a planet as a Christmas present. But as she grew, and her parents didn't, the unpredictability and meager means she was brought up in no longer looks like such a 'glorious adventure.'
A Thriller: I Am Pilgrim by Terry Hayes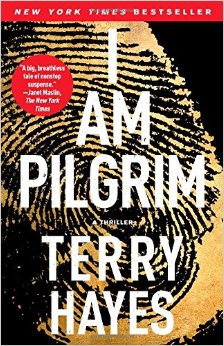 Told by best friend and roommate I needed to stop reading depressing murder mysteries, I picked up I Am Pilgrim by accident at a hostel 'library' on a tiny island in Indonesia. This fast-paced political thriller takes readers across the globe searching for a terrorist planning a biochemical mass murder on American soil. Okay, so not light reading, but this book written by a veteran Hollywood scriptwriter, had me utterly hooked for the 700-odd pages it took to reach the end. From Turkey to Greenwich, CT to Saudi Arabia, author Terry Hayes, flawlessly weaves together the stories of two men trying to find their way. Neither is ever stereotyped – rather we learn why they each ended up in the same fictional universe on opposites sides of the fight.
A Comedy: Is Everyone Hanging Out Without Me? (And Other Concerns) by Mindy Kaling
Mindy has a very specific type of humour, one that had me hysterically laughing to myself at work – with the book below the counter so customers passing by thought I was sitting there giggling like an insane person to myself.  Told with a charming mix of self-deprecating humour and encouraging prose, Mindy doesn't try to write the female empowerment book of a generation, but her upbeat humour in the face of eating raw salmon as sushi or tales of The Office writing room will have anyone inspired to go follow their dreams.
A Mystery: The Da Vinci Code by Dan Brown
I don't care if you've seen the movie. I don't care one little bit. The Da Vinci Code paints the picture of a centuries long conspiracy theory involving the bloodline of Christ and a race against the night to find a secret cult leader's true killer. Though it would seem – and perhaps it is to some – a wildly offensive spoof on the bible, Dan Brown's highly researched book has just the right amount of concrete fact mixed with fictional maze of characters to have the end of this book feel like getting an A on your history test. Job well done.
Young Adult: The Perks of Being a Wallflower by Stephen Chbosky
I distinctly remember reading this book as I painted – okay, my dad painted my room – feeling moody and wistful and utterly angsty against the backdrop of my now mango colored walls. A book in journal form written from the perspective of a shy freshman boy perfectly captured the sentiment of finding yourself in high school without being terribly corny. Unlike the fairly outlandish popular girl/jock/nerd scenario of the beloved Breakfast Club, it was definitely believable that an older girl disillusioned with the party-life of high school would end up BFFS with a flamboyant and infectious gay kid and befriend a quiet, but alluring freshman. An odd bunch, sure, but believable nonetheless. With an ending I really didn't see coming, read this book when you need to take a bit of a break, and let someone else narrate the story for a while.
A Series: The Girl with the Dragon Tattoo by Stieg Larson
The Hunger Games is great and all, but for a more grown-up trilogy, The Girl with the Dragon Tattoo, is a whip smart series following the unconventional partnership of a disgraced financial magazine writer and a ward-of-the-state legendary hacker. For anyone who liked Mr. Robot, Lisbeth Salander is the female literary answer to your prayers. Give yourself the first chapter to get through the financial nitty-gritty and find yourself staying up all night to finish trying to put together the pieces of a family tragedy.
An Epic Novel: A Little Life by Hanya Yanagihara
Okay, you have been warned. This is an expansive, gut wrenching, tragic and at times horribly depressing book that is over 700 pages long. That being said, it is easily one of the most extraordinary pieces of writing I have ever read. Spanning over 50 years, A Little Life follows four friends on their journey to adulthood with no specific path other than telling the truth of their story. They are beautiful, and mysterious, romantic and unaffected, struggling and succeeding, and despite all the violent and heartbreaking abuse of main character Jude's past you can't put it down. Written, as the author intended, without specifics pointing to time period or places, you are forced to enter the world of these friends with no way out except finishing the book. Trust me, you'll want to.
A Romantic Read: Last Letters from Your Lover by JoJo Moyes
Skip Jojo Moyes' more famous book Me Before You and instead pick this one up. Split between 1960 and 2003, this book follows two women both searching for the same man: B. Our modern day woman comes across love-letters she thinks would make a great story, while the subject, back decades before, struggles to remember anything about her life after a tragic car crash. It is all the worldly romance and decadence you could ever need in a beach read, but beyond that it is simply a great book written with enchanting characters.