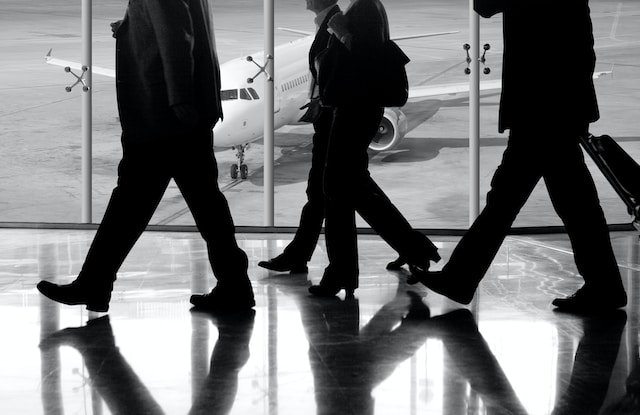 For many professionals, business travel is an essential part of their work routine. However, it can also be a source of stress and disruption if not managed properly. To ensure a successful and smooth business trip, here are the top 10 tips for business travellers:
Plan and organise: Create a detailed itinerary, including flight and hotel information, meeting schedules, and transportation arrangements. This will help you stay on track and avoid any last-minute hassles.
Pack smart: Pack efficiently by focusing on essentials and optimising space. Carry a lightweight carry-on bag with necessary work documents, chargers, and personal items. Consider investing in a quality suitcase with organised compartments.
Stay connected: Make sure you have a reliable means of communication, such as a fully charged smartphone or laptop with a stable internet connection. Carry backup chargers and adapters to avoid any technical difficulties.
Be prepared for security checks: Familiarise yourself with airport security protocols to expedite the process. Wear shoes that are easy to slip on and off, and keep electronic devices easily accessible.
Stay loyal to a frequent flyer program: Join a frequent flyer program to accumulate rewards and enjoy perks such as priority boarding and access to airport lounges.
Take care of your health: Maintain a healthy lifestyle during your trip. Stay hydrated, eat nutritious meals, exercise, and get enough rest to ensure you're in top shape for your business engagements.
Network and build relationships: Use business travel as an opportunity to network and build relationships with colleagues, clients, and industry professionals. Attend networking events or schedule informal meetings to make the most of your trip.
Embrace technology: Utilise technology to streamline your work and stay organised. Use productivity apps, cloud storage, and collaboration tools to keep track of tasks and collaborate with your team.
Be adaptable: Business travel can be unpredictable. Be prepared to adapt to changes in schedules, flights, or accommodations. Maintain a flexible mindset and have backup plans in place.
Take time for yourself: While business travel can be demanding, it's crucial to find moments for self-care and relaxation. Dedicate time for sightseeing, exploring local culture, or engaging in activities that help you unwind and recharge.
By following these top 10 tips, business travellers can navigate their trips more effectively, minimise stress, and optimise their productivity. Remember, a well-prepared and balanced approach will contribute to a successful and enjoyable travel experience.