National Achieves Congress 2019 was another big successful event run by Success Resources. The NAC 2019 Melbourne brought in a record breaking crowd to the Melbourne Exhibition to hear some amazing global powerhouses and entrepreneurs including the like of Gary Vaynerchuk, Grant Cardone, Elena Cardone and more.
Here is a quick wrap of our two favourite speakers and their key takeaways:
Gary Vaynerchuk
Gary Vaynerchuk is a serial entrepreneur and the Chairman of VaynerX, a modern communications parent company, as well as the CEO and Co-Founder of VaynerMedia, a full-service digital agency servicing Fortune 500 clients across four locations. One of the industry's most influential speakers, 5-time New York Times best selling author, and an early investor in companies such as Twitter, Tumblr, Venmo and Uber.
Key Takeaways:
Important to become self aware and where you are spending most of your time and effort. There is no shortcut to success.
Build your personal brand – it's important to produce content on a regular basis. In 2019 we're expected to produce close to 100 pieces of content per day across all our social media networks.
The two big under used social media channels are Tik Tok and Linkedin. There is a massive misconception that Tik Tok is for a younger generation however this is incorrect with many adults and businesse beginning to embrace short video content. LinkedIN is still growing and is currently under utilised by businesses to connect with business and present yourself as a thought leader.
Hustle, focus on your passion. As entrepreneurs it's not time for you to take a break and relax. You need to be working hard and hustling as this is the time to make it big. You need to be passionate about the work and industry you're in.
Grant Cardone: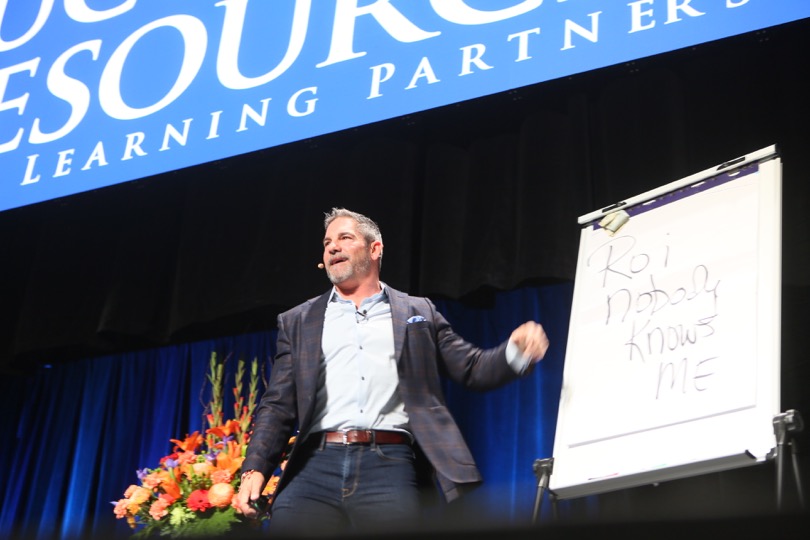 Grant Cardone is the bestselling author of The 10X Rule and If You're Not First, You're Last as well as the #1 sales trainer in the world, and an internationally renowned speaker on leadership, real estate investing, entrepreneurship, social media, and finance.
Named by Forbes Magazine as the #1 marketer to watch in 2017, Grant is a serial entrepreneur and leader of five privately-held companies with annual revenues of over $100 million, as well as a property portfolio of multifamily properties worth almost $1 billion
Key Takeaways:
Doesn't matter where you're from, you can achieve what you set your mind on. Having started from humble beginnings Grant shared his personal story and upbringing which lead him to create a successful empire.
10 x Everything – this is one of Grant's foundational lessons and mantras that to achieve success you need to put in place massive goals. By 10 x your goals you're able to lift yourself up and perform at a much better level across all areas of your life.
Do the maths: if you like to become a millionaire you need to know your numbers and do the maths. Break down your target to smaller pieces. For example if your service are $1,000 and you want to hit a million in your first year, break that down to your daily targets which will become more achievable. Use a spreadsheet to help.
Track everything you do. Progress is important and you need to be able to track your monthly, weekly and daily progress to see where you are at. If you haven't hit your target make sure you have an action plan to get this done. Take the charge and be the boss in your life.
NAC 2019 Melbourne allowed entrepreneurs to learn and become the best versions of themselves. The team are currently touring and you can find all their up to date events and tours on their website: Success Resources.
** Please note this was a review written by CROWDINK and not in collaboration with NAC.