From the grungy streets of inner city Brunswick where it all began in 2008, to the rolling green hills of the Yarra Valley, Melbourne's renowned pizza restaurant 400 Gradi has just opened its latest dining destination in the sprawling grounds of Rochford Wines vineyard.
Having just spent a leisurely weekend with friends hidden away in the hills outside Healesville, 400 Gradi's convenient location on the main highway back to Melbourne (only one hour by car from the CBD) proved to be the perfect spot for lunch on the drive home.
The first thing that struck me about this big city arrival is the minimalist structure of the restaurant itself – essentially a large industrial chic shed with black tinted glass and polished black steel beams, which stands in sharp contrast to its bucolic country surrounds.
Now for the most important part of my visit – the food, wine and service. This was a Sunday afternoon, generally peak time for winery tour groups passing through and busy lunchtime crowds. 400 Gradi was indeed very busy when I arrived, however the service of waitstaff was efficient and friendly and I was seated in a relatively quiet spot overlooking a small lake almost immediately.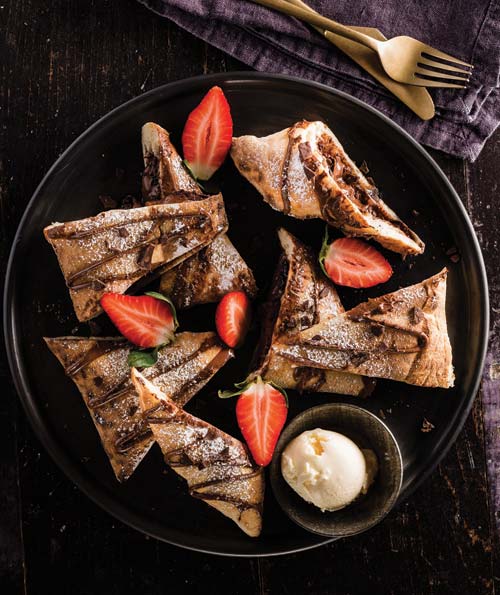 As a newcomer to the 400 Gradi experience, after a few helpful suggestions from my waiter (who made me feel like a VIP) I ordered their Margherita Verace ($22) and Olives ($8), followed by a decadently rich Mousse Al Ciccolato ($14) for dessert, all washed down with a glass of sparkling Presseco ($9) and Italian mineral water.
After a very reasonable 15 minute wait considering the crowds, lunch was served and a new culinary favourite of mine was born. Whilst the crust of my Margherita Verace was quite thin, the simple toppings allowed the traditional flavours of this classic dish to shine through. A few generous dollops of Olive Oil only enhanced the taste. Like many things in life, simplicity is a good rule to follow and my lunch delivered on the promise of an understated yet delicious Italian dining experience for which 400 Gradi has won global accolades in its short 10 year history.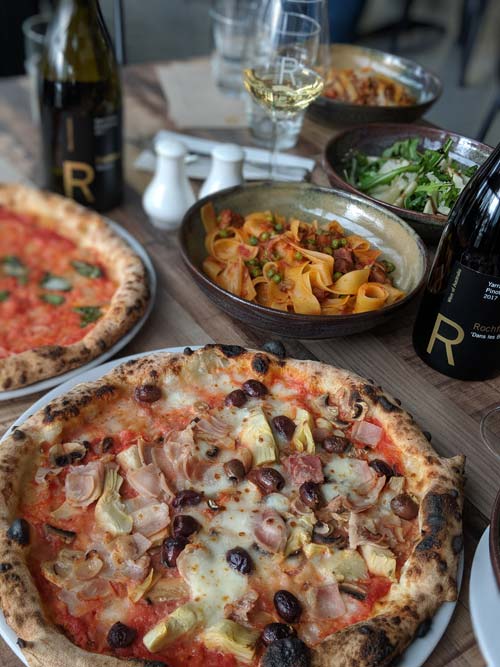 The serving proportions were also just right, leaving me a very satisfied first time customer without the "bloated" feeling pizza can often cause. As my waiter explained this is because they allow their dough to sit for 24-48 hours before serving. I might not visit the Yarra Valley every weekend, but I'll certainly be paying 400 Gradi a visit in one of their five Melbourne locations for premium Italian pizza prepared with finesse, served with friendly efficiency and available at an accessible price!