There's a LOT to do in LA.  A lot more than the "usuals."
Here is a list of 10 things to do in LA providing a mixture of activities depending on what you're after.
Disneyland.
Universal Studios.
Shop Beverly Hills and cruise Rodeo Drive—get a photo with the Bugatti Veyron or the yellow Rolls Royce you can have custom made by House of Bijan.
Hit Santa Monica and Venice Beach and while you're at it make the effort to head all the way up to Malibu.
Visit the Getty Centre and/or the Getty Villa. Both are free to get in, you just need to pay for parking.
Go shopping

Take in the factory outlets
Check out Melrose Avenue (and if you're there on the weekend head to the Melrose Trading Post, a great vintage market) and be sure to stop in at Fred Segal.
Try Robertson Blvd instead of Rodeo Drive for something a little less touristy.
Try the Grove for a great Mall experience stopping at the Farmer's Market for something to eat.
Don't forget Santa Monica has great shopping, both on the Third Street Promenade and off. For something a bit more local, try Montana Avenue.

Visit Downtown and check out LA's newest contemporary art museum, The Broad.
Check out Paramount or Warner Bros studio tour for a behind-the-scenes look at a working studio lot—no rides just the tour, but well worth it.
Take an open-top tour of stars houses around the Hollywood Hills, Beverly Hills and/or Bel Air.
Book tickets to see the LA Kings (ice hockey), LA Lakers (basketball), or the LA Clippers play at Staples Centre.
Should I rent a car?
In a word, yes.  End of story really. You're welcome.
Where to Eat
There are so many great places to eat in LA you really have no reason to complain about the "typical American" huge portions with lots of mayonnaise and fried food.  You just need to know where to go.
Try Church Key or Cecconis in West Hollywood.  There's Il Pastiao in Beverly Hills (where you never know who you might see) and for a great lunch try the Cabana Café in the Beverly Hills Hotel.  For café style eating try Urth Caffé or for amazing salads try Lemonade, both in West Hollywood and other locations around town.
If you're down Santa Monica, there's also an Urth Caffé and you have to try Gjelina in Venice Beach.
If you're craving a meat pie or sausage roll (or custard tart or scone for that matter) head down to Garlo's Aussie Pie Shop in Westwood—they have meat pies and sausage rolls to die for, plus they make a mean flat white.
Sushi is LA is fantastic and the favourites are Nobu (of course), Katsuya by Izakaya and SugarFish.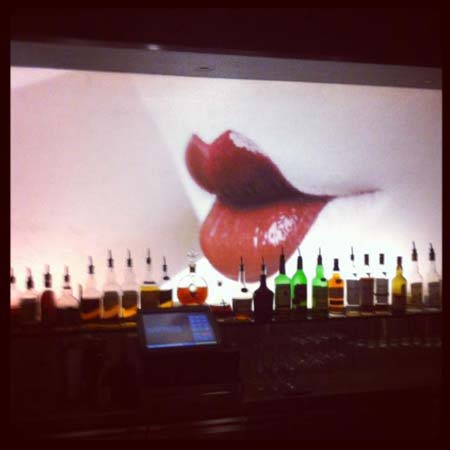 If you're looking for fast food you know California is renowned for In-N-Out Burger.  Ask for the Carb-free version if you're like many other LA-ers and watching your weight.  No one in LA goes to McDonald's.
Where to get a decent coffee:
Good question right?  There are actually quite a few places that make a decent cup of coffee here in LA—many of which are run by Aussies that won't surprise you to hear.
Try Garlo's, Urth Caffé or Gjelina as a first resort.  I've recently heard of a new café, Paramount Coffee Project on Fairfax between Melrose and Beverly and there's also Longshot in Weho (that's West Hollywood don't you know!).
Weather
LA enjoys mild winters.  Typically in December and January the average temperature is around 18-19 degrees C.  Plan to layer up as some years it's warm and some years it gets cooler.  I'm often able to wear jeans and a T-shirt in the middle of the day during December and January.
It rarely rains in LA but this year there's talk of El Nino coming to town so expect lots of rain.  They said that last year so we're not sure if it will happen or it's just wishful thinking.
Enjoy your trip to LA!  I'd love to hear how it went and what you thought.