Decorating a child's room is an exciting time for many. The idea of a new design process and the anticipation of that new family member brings about all sorts of opportunities for inspiration.
As children grow and mature, they gain different interests, and that bubble-gum pink painting of a fairy might not appeal to them as much as it did before. You want to be assured in the knowledge that the piece you're buying is both an investment, will have lasting appeal and could even become a family heirloom over time.
So how can you achieve that? Well, it's not as hard as it sounds.
Art Lovers Australia has a number of amazing prints and paintings that will not only complement your nursery or children's bedroom, but that'll also be versatile, timeless, and something you'll continue to love long after your child's reached adulthood.
Here are 5 of our favourites that you can easily incorporate into you nursery or kid's room.
Where She Wanders : Hayley Roberts
A whimsical delight, this limited edition print from Hayley Roberts contains very subtle elements of fantasy while still possessing a level of maturity. The image strays from the usual cutesy depiction of woodland creatures, but still maintains and element of excitement. For those that love animals and nature, this image will work fantastically around the soothing tones of a nursery, but will still look great years after in a teenager's room.
A gorgeous shot for those who like getting lost in forests and dreaming of fairy tales.
Velveteen Rabbit : Rachel Favelle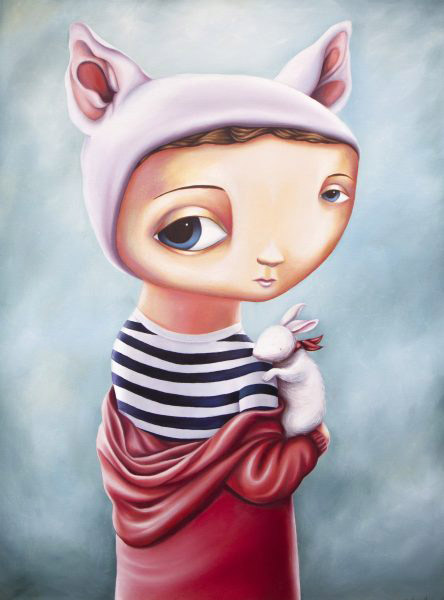 Favelle is an oil painter, but also sells limited edition prints of her amazing pieces. "Velveteen Rabbit" is a caricature of a young boy holding a rabbit. What's great about Favelle's pieces are how uniquely they are painted. Heavy lidded eyes, large heads on small bodies and somewhat abstract features, "Velveteen Rabbit" closely reflects some sort of a cartoon character, but is so much more complex.
While the cutesiness of the character and the rabbit will appeal to young children, the work itself is striking and will remain a timeless piece to add to your collection if your kids grow out of it.
Sails and Tails : Ian Tremewen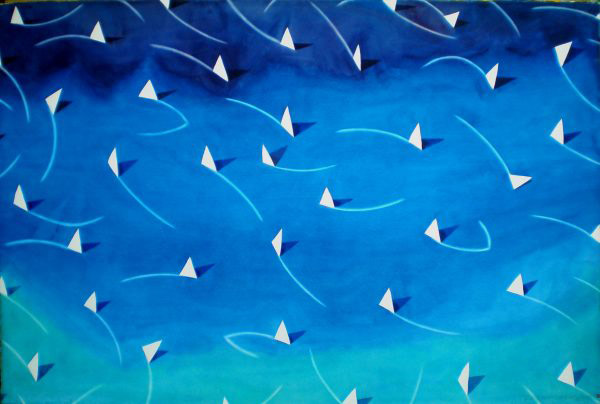 "Sails and Tails" is all blue and all bright. This gorgeous watercolour will give you that fantastic pop of colour need for any blue-themed nursery. It's oh-so calming and charming, in the simplest of ways, and will suit any setting. Its attention to colour and fading is also super impressive.
The great thing about such a simple piece like this is it will easily last through the years, you might find you kid will prefer to keep it well into adulthood. In fact, most of Tremewen's artworks are a great addition to a nursery, kid's room or even the living room.
Unicorns are Real : Aldona Kmiec
Another print that'll leave you dreaming of fantasy. Kmiec's print is a combination of reality and fantasy in a way that both children and adults can love. The photo has a calming mood to it, but still inspires a sense of wonder and fascination.
This unicorn photo is an easy compromise for those children wanting unicorn-themed décor, but whose parents want something that will last. And the soothing shades of grey that envelop the image mean it'll blend it perfectly with any bedroom.
Seahorse : Michelle Gilks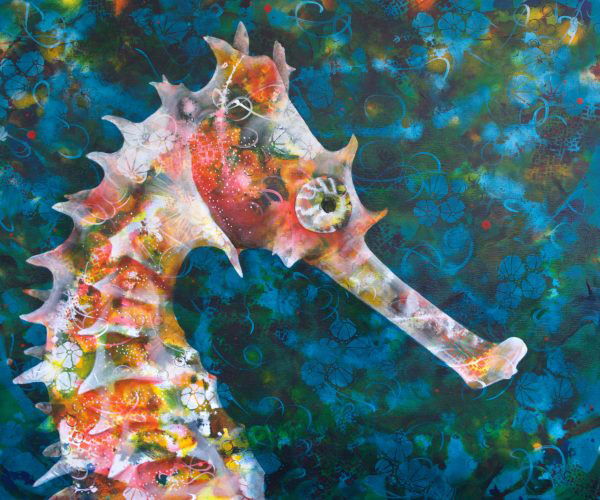 If you're looking for something a little brighter, the prints from Michelle Gilks are the best pick. "Seahorse" is one print for those who love creatures of all types, and who want to embrace an "under the sea" vibe.
Seahorses are a fascinating and a huge success with children. Not to mention, the soothing colours of this print mean it won't overwhelm babies or toddlers. Gilks also has a number of bright, fun animal themed prints, but we feel the seahorse is the best combination and excitement and calamity all mixed into one.
It can be a challenge trying to get décor right, especially for unpredictable children. But with Art Lovers Australia, choosing décor for a nursery or child's room can also be a lot of fun. If you're still looking for more inspiration, check out Art Lovers Australia's Instagram, and learn more about all the artists mentioned here.