Street art has imbedded itself in urban landscapes, and Melbourne has received international renown for its contribution to the modern art form. The tourists flocking to Melbourne, all leave boasting a new display photo of them at Hosier lane, Meyers place, or AC/DC lane. Melbourne is now regarded alongside cities like Berlin, London or New York as being home to some of the world's greatest street art.
The perception of street art has shifted from vandalism to its own appreciated form of creative expression. It was previously lumped into the same category as graffiti, but random tags and the masterpieces that grace Melbourne's most popular nooks and laneways bare no similarity.
Many street artists incorporate social commentary, and use their art as a method of delivering a message, often political. The public accessibility of street art has assisted its success. Artists delivering a message will ensure it's done in a place of high visibility where there is a lot of foot traffic, or on a popular train route.
Banksy is a name most people are familiar with, the anonymous English based street artist finding global fame with their mystique and stencil style social commentary. UK based Bambi is leading the way with feminist street art, focussing her works around the modern female identity and its relation to patriarchal culture.
Rone is an Australian street artist who is now a fixture in the international street art scene, famous for his haunting images of women, painted onto buildings that are in various stages of decay. Rone uses his art to find the middle ground between beauty and decay, and has decorated many dilapidated locations in New York, Paris, London, Tokyo and Christchurch.
Fintan Magee is another Australian making waves in the street art scene, with his large scale murals depicting individuals of various demographics that stretch from the city to storage silo's in rural Australia.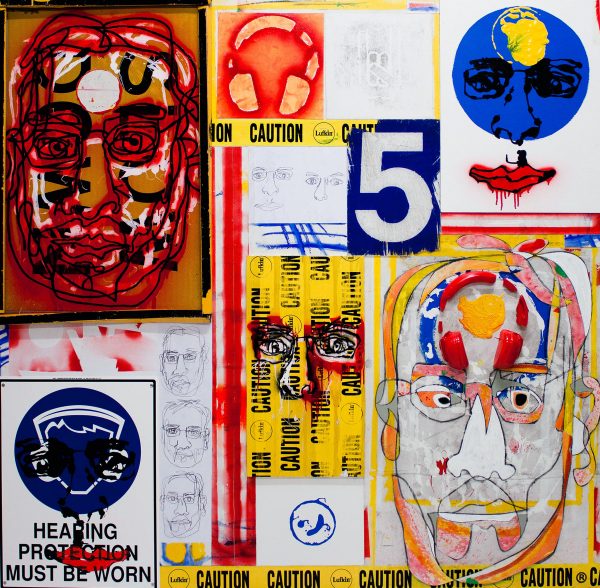 The urban world is now appreciating the colour, design and social depth that goes into creating street art in its varying styles. Decorating laneways and facades across cities is a new cultural component introduced to the modern society by forward-thinking, talented and socially conscious artists- and the world is paying attention.
You can find Urban Art, to add a contemporary feel to your home, online at Art Lovers.