Putting on display the best of the best of Indigenous art in Tasmania, Art Mob's current exhibition, Tasmanian Talent, is ready to show off art, sculpture, and design in what is its strongest group exhibition yet. Running from November 3 to November 19, Tasmanian Talent is telling the stories of both the artists and the Aboriginal people of Tasmania through a stunning display of diverse work.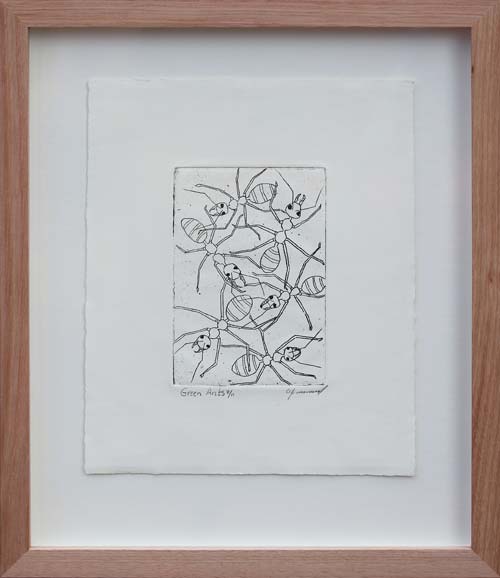 Mick Quilliam, one of the artists on exhibition, draws heavily from nature, and his work is intimately connected to the natural world around him and Tasmanian Aboriginal Creation stories. It's a common theme amongst the artists; many have work that is tied to the land they come from. Quilliam uses a striking colour palette to paint the world he sees around him, including the native birds that call Tasmania home and portrayals of the local landscape.
From a family of artists, Reuben and Julian Oates are continuing the tradition of telling stories through painting, though both offer their own distinctive style in the works on display here. Julian uses his artistic talent to express his experiences and culture, and to pass on traditional knowledge to younger generations. Though all of his works are titled, Julian hopes for audiences to find their own stories in his work, and to build their own meanings from the paintings he creates.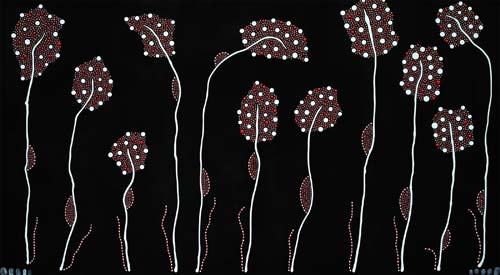 Reuben Oates, the youngest Aboriginal artist to be represented by Art Mob, finds the same inspiration in the animals and the land around him, but uses them to reference his own life journey. Using bold colours against darker backdrops, Reuben's work in this exhibition tells stories of connection and travel, and he encourages those who view his paintings to build their own stories around the world he is creating.
Intricately woven baskets and bags join sculptures of bronze, and jewellery made of natural materials help round out the collection on display.
This carefully curated collection of Tasmanian artwork shows the best on offer by Indigenous artists today, and gives us an insight into the future of Aboriginal art in Australia.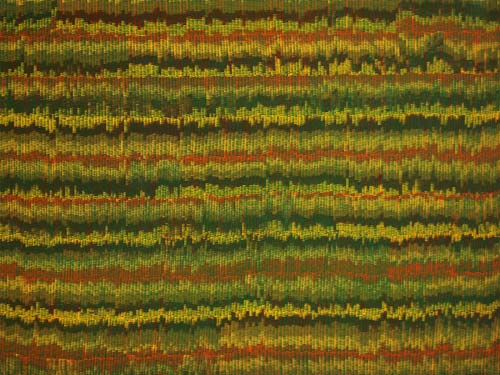 Tasmanian Talent is a burst of colour, of life, and of stories brought to the canvas by some of Australia's most talented Indigenous artists. Works are selling fast, and this is a collection of astounding artworks not to be missed.
Tasmanian Talent runs until November 19th at Art Mob, at 29 Hunter Street, Hobart.