There is quite simply nothing more amazing than themed movie nights. They have all the same excitement as a costume party, but it's socially acceptable to wear pajamas: jackpot.
Below are my favorite picks to transport you back in time and the snacks you should munch on. The food is inspired by both the movie and decade, though I've allowed for some modern twists. I won't make anyone eat tuna jello molds just in honor of the '70s.
'20s: The Great Gatsby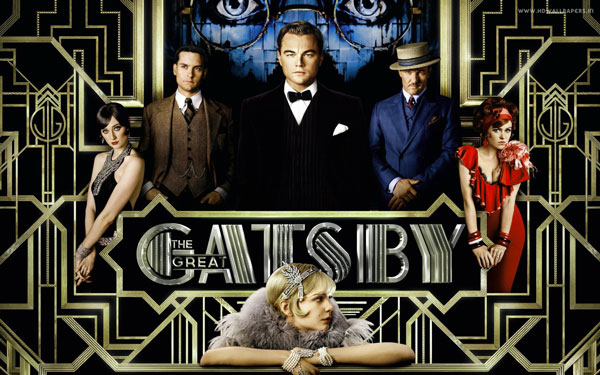 The Movie: Okay, so the newest take on this classic novel wasn't the most incredible film to date, but Leonardo DiCaprio is in it and that's enough for me. Plus, it features a killer soundtrack and unreal custom design. Give me a flapper dress or give me death!
The Menu: A decade known for as much for champagne as fabulous parties, pop a bottle of bubbly and chow down on some throw-back hors d'oeuvres.
Recipes: Classic Deviled Eggs, Buffalo Chicken & Veggie Crudite, Pigs in a Blanket
'50s: Grease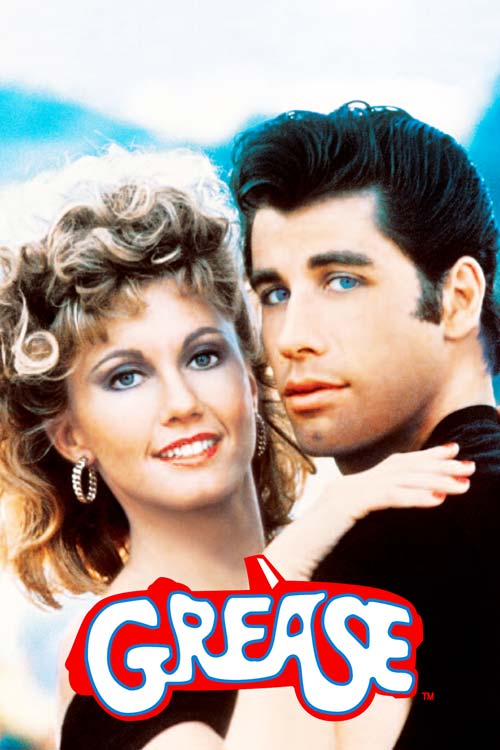 The Movie: The original High School Musical cannot be skipped on '50s movie night. The poodle skirts, slicked back hair, the dancing. It's also hilarious to watch as a grown-up and realize how many dirty jokes went over your head as a kid. Sit back and sing-along to John Travolta.
The Menu: Nothing says you love Grease more than some more grease! Diner food, where The Pink Ladies and T-Birds spend most Friday nights are the inspiration for this meal. Burgers, milkshakes, french fries: classic American fare.
Recipes: Waffle Fry Burger Bites, Milkshake Shooters
'60s: Mad Men
The Movie: Yes, I realize this isn't a movie, but as far as binge-watching goes this is probably one of the more cinematic shows and it perfectly captures the essence of the '60s. Food also plays a pivotal role in each episode, showcasing with every order the favorites of that decade. Follow Don Draper and his co-workers as they navigate the Manhattan advertising industry in its heyday.
The Menu: As with the upcoming decade, the '60s were a time dinners took a very bizarre turn. Think meat with bananas or jello with mayonnaise. Despite those major setbacks, they did further delve into a personal guilty pleasure: the casserole. A great play on this is chicken pot pie, mini version!
Recipes: Mini Chicken Pot Pie, French Onion Dip
'70s: Almost Famous
The Movie: A fifteen year old kid fools Rolling Stone into thinking he is a seasoned reporter and as a result gets to tour the country with one of the decade's most famous rock bands. Based on the real life of director Cameron Crowe, this movie is an amazing mash-up of great music, psychedelic living, and learning the true meaning of family.
The Menu: While you snuggle on the couch coveting the bell-bottoms and shaggy hair-dos of each bandmate, chow down on some adorable little pineapple upside-down cakes and cheese fondue.
Recipes: Mini Pineapple Upside-down Cakes, Cheese Fondue
'80s: Ferris Bueller's Day Off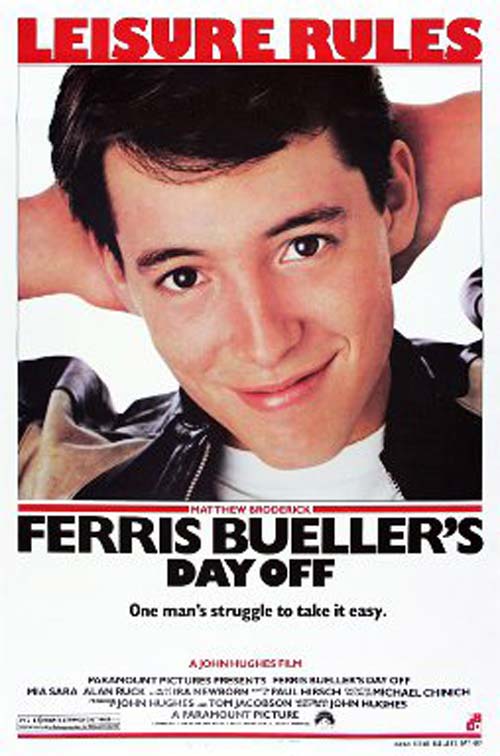 The Movie: If you don't know what this movie is about, meaning you haven't seen it yet, start here. Easily one of the best '80s movies of all time, Ferris takes a day off from school and chaos ensues. Did I mention it includes a completely random and impromptu city wide parade and dance party? Just watch it already.
The Menu: This is not diet night. Throw your diet out the window and unbutton your jeans, it's time for some quintessential '80s staples: sloppy joes and pizza rolls.
Recipes: Sloppy Joes, Homemade Pizza Rolls
'90s: Clueless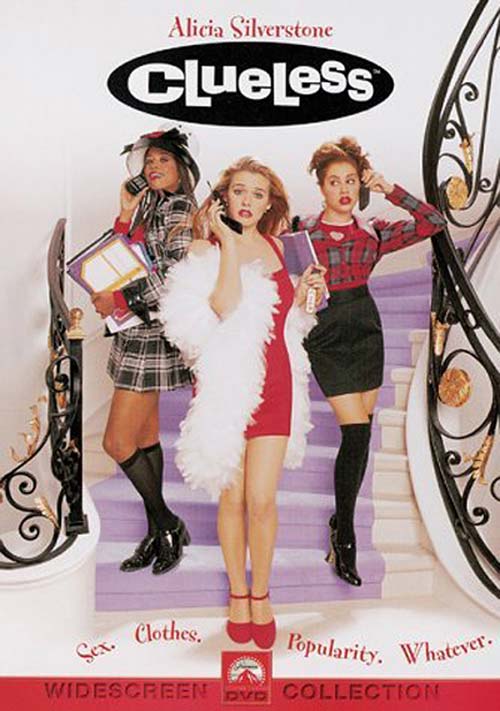 The Movie: A refreshing, though throwback, movie about a bunch of popular girls who weren't complete a**holes. Cher, their fearless leader, might be clueless but she's never truly mean like say, Regina George. Cher, out of blissful ignorance, takes the new girl under her wing only to be replaced by her. The drama. Just a great, silly, feel-good-film. Also, the clothes are to die for.
The Menu: What did every popular L.A. girl worth her salt eat? Caesar salad of course. Paired with dunkaroo dip you'll be right back in the '90s.
Recipes: Chicken Caesar Pita Pockets, Dunkaroo Dip
'00s: Napolean Dynamite
The Movie: The most quoted movie of the early naughts, this film was more popular than trucker hats or Juicy Couture sweatsuits. Dubbed 'geek chic,' the movie follows Idaho outcast Napoleon as he navigates the horrors of high school bullies and small-town boredom.
The Menu: A decade ago, there was nothing trendier than trying to be trendy. Mini desserts burst onto the scene and I've paid homage with Paris Hilton approved mini cupcakes.
Recipes: Mini Strawberry Cupcakes, Loaded Tater Tot Skewers
'10s: The Social Network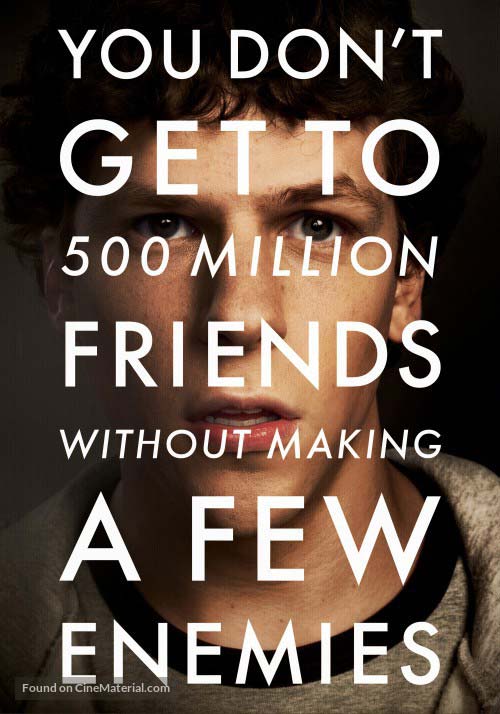 The Movie: Smart, but snarky, Mark Zuckerberg made a name for himself as the creator of facebook. This movie follows him from his start as an ambitious, but nerdy college kid to full-blown icon of technology success.
The Menu: Just like Zuckerberg, and the food of today, it seems that nothing can be as it seems. I give you the sushi burrito and doughnut waffle. Welcome to the era of the food hybrid.
Recipes: Sushi Burrito, Doughnut Waffles