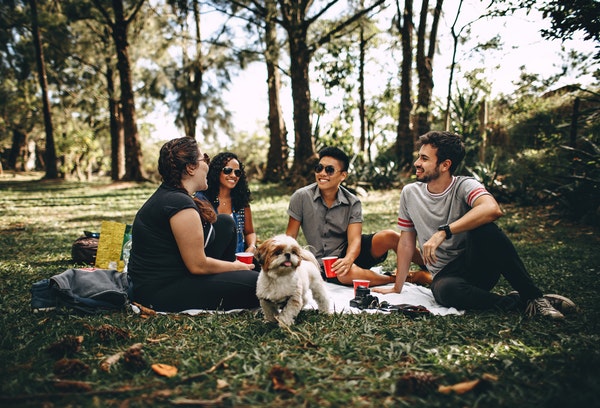 Royal Botanic Gardens
Located at Birdwood Avenue in the inner-city of Melbourne you can enjoy these large scale gardens from dusk till dawn.  With over 8,500 plant species from around the world and home to a range of wildlife these vast gardens are worth your time and offer a perfect place to lay down your picnic rug.
Edinburgh Gardens
Located in North Fitzroy these gardens thrive with all walks of life. Right next to tennis courts, a basketball court, playgrounds, and a sports field there is plenty to do if you get sick of eating hummus and grazing on fancy cheeses.
Melbourne Zoo
All you need is a general admission ticket to make available the range of gardens and pavilions that are located just next door to the zoo's range of animals and wildlife.
If you have a whole army of friends then this place is perfect as their picnic pavilion sections can accommodate up to 50 people with additional furniture available at your request.
Who doesn't love a picnic between gazing between lions and giraffes?
Catani Gardens
Located in the South Side of Melbourne, these gardens are right next to the St Kilda Esplanade and offer some great spots to lay down your picnic rug.
With memorials and monuments scattered throughout, you may even learn something about Melbourne's history while you catch up with your friends
Fairfield Park Boathouse
A few kilometres away from the CBD on the Yarra River, these gardens are located amongst the bush with boats just metres away. A refreshing break from the hustle and bustle of the city, this is a perfect location to unwind on a picnic with friends or family.