For centuries, we have gifted flowers to our loved ones. As symbols of fertility, love, marriage, and romance, it's no wonder they have become a mainstay gift for so many of us come Valentine's Day. And while their beauty might serve as a token of our love, their beauty is fleeting, their life too short to properly represent the enduring love and passion we feel in our hearts. 
Frida Kahlo wrote, "I paint flowers so they will not die," believing that there is no better way to capture the life and beauty of flowers than through her art; what better way to send a forever reminder of your love than through a painting of flowers. It is this immortalisation of their beauty and the intense connotations associated with flowers that makes a painting of blooms the perfect gift to send to your paramour this Valentine's Day.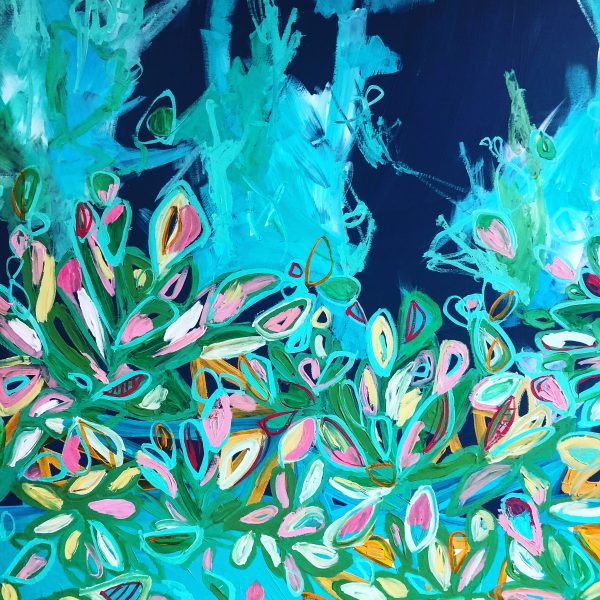 One of the beauties of gifting flowers on Valentine's Day is the associations we have not just with the flowers themselves, but with the colours they represent. For a love that is flush with passion, vibrant reds, oranges, and pinks will keep the love aflame; it's not surprising red roses are the go-to gift for so many.
But if your passion is eternal and longer lasting than a bunch of fresh cut flowers, a painting like Peony Up Close by Catherine Wallace captures the intensity of a romance in pinks and reds, while Elena Valerie's Magenta Orchard offers a sensuality that will last a lifetime. 
While love might, at times, seem as though it is all in the moment, the truth of a long-term love is embracing the reality of everyday with your partner, and finding romance in the simple moments.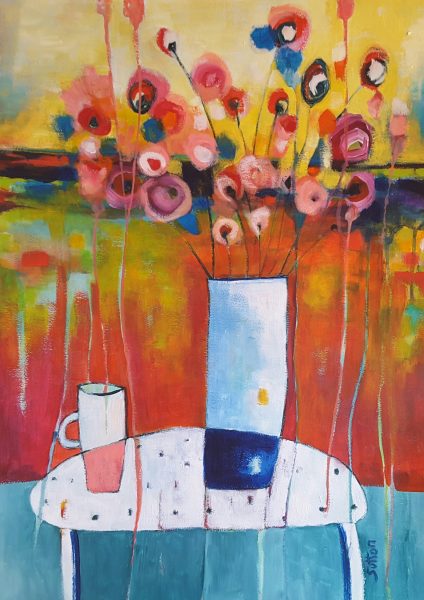 Capturing this tenderness expertly is Debra Sutton in her painting Take Five, with a vase of beautiful blooms set beside a coffee cup, perfectly depicting the simple joys of everyday life, like waking up beside your loved one.
Citing Max Muller's quote, "A flower cannot blossom without sunshine, and a man cannot live without love," as inspiration, Protea by Katerina Apale effortlessly shows the truth in the citation, with a single flower in a vase by the window as beautiful and calming as a moment of peace with your partner.
Whether you are looking to capture a bold, quirky relationship with a piece like Roseate Spoonbill Orchid by Laurel Retz or wanting to give a simpler, elegant reminder of your love like Breathe by Amber Gittins, make the gift you give this Valentine's Day something that will be treasured for a lifetime.