Today, ladies and gentlemen, is National Chocolate Day!
July 7th, a day like any other day, is actually dedicated to the celebration and consumption of everyone's favorite sweet treat.
Chocolate lovers rejoice!
However, there are some of us, hiding in the shadows of Willy Wonka's factory to whom chocolate is not an obsession.
I know, it is hard to believe, but we have suffered in silence too long. We are the antithesis to the sweet tooth and we are here to reach a mutual understanding.
Sweets are great, chocolate is awesome, but we can combine both salty and sweet to create something ever better.
To those of us who will always pick hamburgers over Hershey's or mozzarella sticks over m&ms, I give you a collection of savory chocolate recipes so you too can celebrate today.
Eggplant Caponata with chocolate is like bruschetta's sexy older cousin. Worldly, creative and a little bit mysterious, serve this at your next dinner party to impress friends.
2. Cocoa Rubbed Baby Back Ribs
It is hard to improve upon the deliciousness that is baby back ribs, but chocolate is the perfect compliment to the smoky, salty fall-off-the-bone meat. It will add that certain je ne sais quoi to an otherwise honky-tonk meal.
This is the lovechild of two of the world's greatest comfort foods. Imagine a cold winter's day, you're home from work and want to curl up on the couch with steaming bowl of chili or cup of hot chocolate. Well now you no longer have to choose; chocolate chili marries both to warm your soul.
4. Spinach and Pear Salad with Chocolate Vinaigrette
Health people you didn't think I would leave you out! Not only do you get to eat your veggies for dinner, you get to mix it with dessert! Now you can have your cake and eat it too; lose weight by eating chocolate. You're welcome.
5. Chocolate Beer Chipotle Barbecue Sauce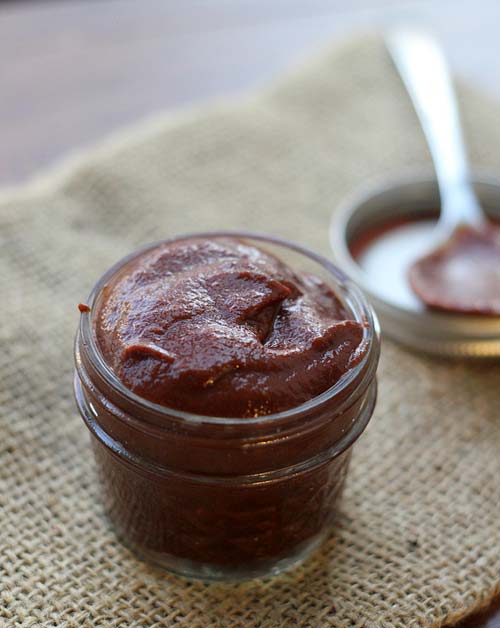 Have you ever seen a more American collection of words in your life? This recipe hits all our major food groups: candy, beer, and barbecue. Use it as a spread or marinade – the choices are endless.
6. Pasta with Dark Chocolate Marinara Sauce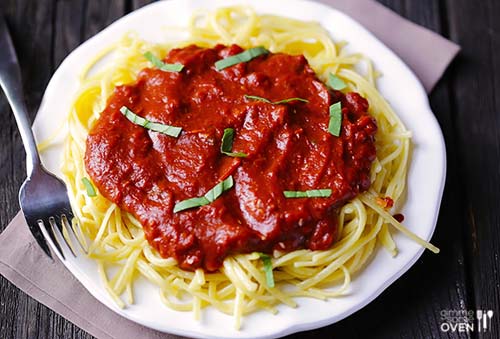 The wildcard of my list, if you will. I can't exactly imagine what this would taste like and for that reason I am all the more intrigued. To all the university students out there, when you're on your fifth night of 20 cent pasta and red sauce, this could be the answer to your culinary prayers!
7. Chili Flake Chocolate Covered Potato Chips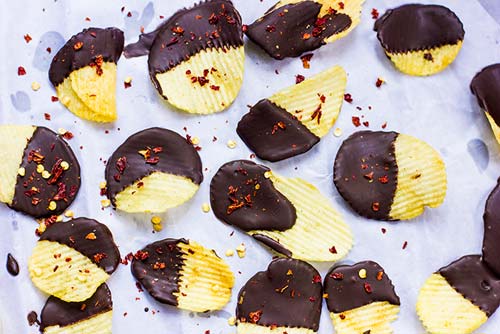 If you have ever dumped a bag of m&ms into your popcorn at the movies, this one is for you. Sweet, spicy, and salty it's the every family answer over what to snack on for movie night. Sign me up.
The most classic example of savory chocolate is mole, and for good reason. This centuries old recipe combining chili and chocolate has been around for many years for one simple reason: it's delicious!