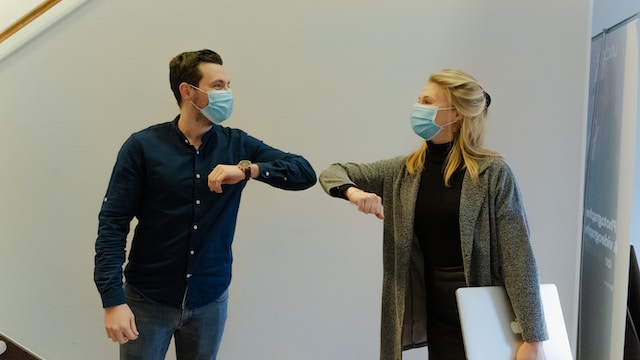 Sydney's holiday season may once again be marred by a resurgence of COVID-19, marking the third consecutive year of potential disruptions, as indicated by New South Wales Health. Their data suggests that COVID-19 is currently circulating at moderate levels within the state, with several indicators, including wastewater surveillance, emergency department visits, and outbreaks in aged care facilities, pointing to a growing resurgence of the virus.
According to Christine Selvey, Director of Communicable Diseases at NSW Health, spoke to the ABC and said the prevalence of COVID-19 has been steadily increasing over the past few weeks, and predictive modeling suggests that this upward trend may persist through December. Notably, there's a historical precedent of COVID-19 waves peaking during the Christmas season.
The E.5 variant, known as "Eris," is currently responsible for around 50% of the cases in NSW. However, there's no evidence to suggest that this variant is more severe than previous ones. Evaluating the behavior of COVID-19 waves has become increasingly challenging due to a decline in testing, as fewer people are getting tested for the virus.
Despite the rise in cases, New South Wales is not currently recommending widespread mask-wearing. Instead, individuals with respiratory symptoms are advised to stay home and wear a mask if they must go out. Healthcare professionals are urging the public to stay vigilant and consider the potential risks, particularly for older and vulnerable individuals. Testing for respiratory symptoms and maintaining distance from at-risk friends and family remains crucial.
As the situation evolves, healthcare facilities are encouraged to continuously reassess their mask-wearing policies, adapting them to the circumstances. While it has become more challenging to obtain complete epidemiological data due to decreased testing and result registration, public health authorities are constantly reviewing and updating mitigation measures, including mask mandates, as needed. For individuals at higher risk, staying up-to-date with vaccinations and taking extra precautions, such as avoiding crowded spaces and wearing masks in close contact settings, are recommended steps to safeguard against the virus.