Police are urging families, friends, colleagues, and communities across Australia to stay connected this National Missing Persons Week (31 July – 6 August), which launched today in Melbourne to draw attention to people in our community who are still missing.
The Australian Federal Police (AFP), through its National Missing Persons Coordination Centre, has partnered with Victoria Police for this year's campaign; Missing people leave frayed edges—Stay connected.
With more than 35,000 people in Australian reported as missing each year, the campaign aims to draw attention to those still missing, as well as highlight support services available for their family and friends. AFP Commissioner Andrew Colvin said the issue of missing persons in Australia impacts the wider community.
"We could fill the MCG more than four times over with loved ones left behind in these heartbreaking circumstances," Commissioner Colvin said. "The reasons for a person's disappearance are many and varied; but we do know that with every missing person, there are families, friends, colleagues, and a community left behind not knowing what has become of someone they love.
"We're asking communities across Australia to make a conscious effort—this week and every week—to stay connected with those around them." Victoria Police has been working with the State's Department of Justice and Regulation (DoJR) to further enhance support services within the community.
Deputy Commissioner Wendy Steendam said these services were available to assist those at risk of going missing, and to family and friends of missing persons. "We currently have several sites across the state at which DoJR have embedded victim support workers from the Victims Assistance and Counselling program," DC Steendam said. "These workers provide support for families and friends, while our members thoroughly investigate their cases.
"Our Missing Persons Unit are also establishing a new webpage, dedicated to not only publicising missing persons cases, but also providing information for the families and friends of missing people to assist them in dealing with the situation.
"We want to make sure that the families of missing people are well supported in what is a very traumatic and distressing time."
As part of the national campaign, police are also reminding the public there is no need to wait 24 hours to report someone missing. A report can be made as soon as there are fears for the person's welfare and safety, and their whereabouts are unknown. National Missing Persons Week is supported by Chemist Warehouse, McDonalds, Foxtel and the Outdoor Media Association.
Sally Cheong (VIC)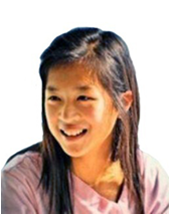 Sally (Sze Wan) Cheong went missing from her family home in Moresby Street, Oakleigh South Victoria in the early hours of the morning on Wednesday, 2 April 2008.
Despite taking her wallet, mobile phone, car keys, ipod and a "security" blanket she sometimes carried, Sally has not accessed her bank accounts nor used her mobile phone since her disappearance.
Sally's disappearance is described as totally out of character and she has not made contact with her family or friends.
Sally is described as 162cm tall with a slim build and long, darkish hair.
At the time of her disappearance she was believed to be wearing a red t-shirt and dark blue track pants.
If you or someone you know has any information about this case please call Crime Stoppers on 1800 333 000.
To view Australia's national register of missing persons, visit the National Missing Persons Coordination Centre website at www.missingpersons.gov.au, where information about support services across Australia can also be found. Anyone with information relating to a missing person is urged to contact their local police or Crime Stoppers on 1800 333 000.