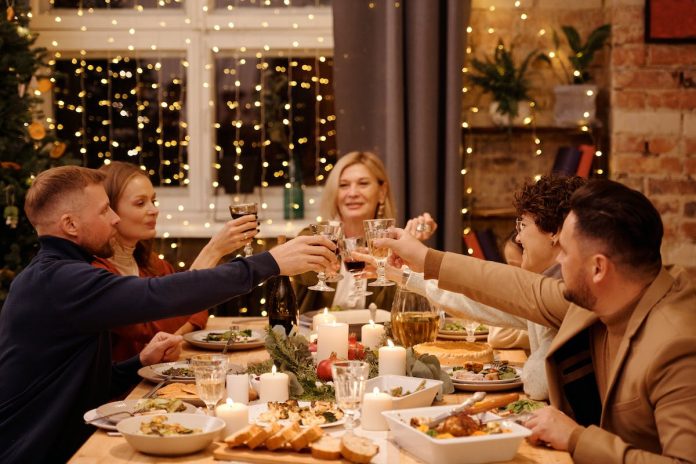 Moving into a new home is a big deal! It's a fresh start, a new beginning, and a time to create new memories. And what better way to celebrate this new chapter in your loved ones' lives than with a thoughtful housewarming gift?
To help you out, here are five housewarming gift ideas that are sure to make your friends and family feel warm and fuzzy inside, and maybe even make them forget about the stress of moving (at least for a little while).
A Cosy Blanket: Moving can be tiring and stressful, and sometimes all you want to do is snuggle up and take a break from unpacking. A cosy blanket is the perfect gift to help your loved ones relax and get comfortable in their new home. Plus, every time they wrap themselves up in it, they'll think of you and the warm, fuzzy feeling you gave them.
A Houseplant: A houseplant is not only a beautiful addition to any home, but it also has health benefits. They purify the air, boost mood, and can even improve cognitive function. Plus, taking care of a houseplant can be a therapeutic activity, which is great for anyone feeling a bit overwhelmed after a move. And let's be real, who doesn't love a good ol' fashioned plant pun? "I'm rooting for you in your new home!"
A Cookbook: A new home means a new kitchen, and what better way to celebrate that than with a cookbook? Not only will it provide some recipe inspiration, but it can also help your loved ones feel more comfortable in their new kitchen. Plus, the cookbook can become a conversation starter during any dinner party, and they can always attribute their newfound culinary skills to your thoughtful gift.
A Personalised Doormat: A doormat may seem like a small, insignificant gift, but a personalised one can add a touch of personality to your loved ones' new home. Whether it's their family name or a fun phrase, a doormat can make them feel welcomed and add some curb appeal to their new abode. It's the perfect way to say "welcome to your new home" every time they walk through the door.
A DIY Kit: Moving can be expensive, and it's easy to overlook the little things that make a house feel like a home. A DIY kit, like a picture hanging kit or a toolset, can help your loved ones tackle those small projects and make their new house feel like their own. Plus, it can be a fun bonding experience for couples or roommates to work on together.
There are many great housewarming gift ideas out there, but these five are sure to make your loved ones feel special and appreciated. And don't forget, the most important gift you can give is your time and support, so don't be afraid to lend a helping hand during the moving process.