Looking for an exciting adventure these school holidays? Cryptic Cities has you covered with a range of super fun, interactive Trails all across Sydney. Each leg of the guide will provide your team with a clue to solve. Solve the clue, text them the answer and move onto the next challenge. It's treasure hunt meets tour guide for the ultimate family fun. So why not try something a little unique these holidays. Gather the troops and get ready to explore Sydney like never before!
CROWD had the opportunity to sit with Founder Hannah Stagg to understand more about her drive, ambition and inspiration for Cryptic Cities.
CROWD: How did you get started Cryptic Cities? What was your inspiration?
Hannah: When we moved to Australia from the UK, my husband and I loved getting out and exploring our new surroundings, not to mention taking any excuse to be outside in the beautiful weather. We also love keeping active physically and mentally, having always enjoyed games and puzzles (the first birthday we spent together my husband hid all my presents and created a trail of clues for me to find them!) Cryptic Cities was a perfect way to combine all these into a single experience, taking players on a city exploration via a trail of cryptic clues sent by text message.
Having recently started a family, we also wanted to provide something that combined outdoor activities with mental challenges to a younger audience, giving a unique take on family fun while getting kids outside and away from TV screens.
Our motto is, 'Life is the sum of your experiences…so make them fun!'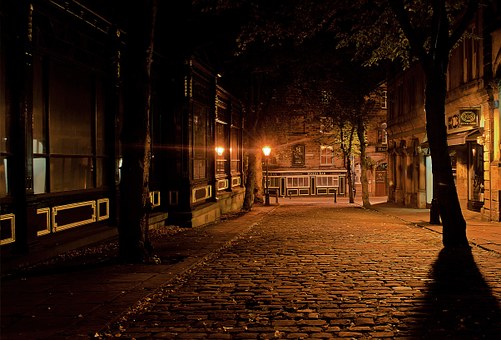 CROWD: Who is it for? Individuals? Tourists? Families? Corporates?
 Hannah: Everyone that enjoys exploring the outdoors and solving puzzles. Trails can be completed individually but it's great fun to share the experience with the added benefit of diversity to your puzzle solving skills within a pair or group. We'd suggest 2-4 people for the optimal experience.
The kids Trails, tailored towards children aged 4-10 years old, will additionally require the assistance of a supervising adult.
Cryptic Cities trails also make for great corporate events. They are rewarding team building activities, requiring people to connect and work together, also adding a competitive element if you have multiple teams.  This seems to be most popular over the Christmas party season but can be ideal for any time of year. In some instances we have been able to tailor these around companies specific requirements.
CROWD: What is the most popular Trail?
Hannah: To be honest there is no clear favourite. The Sydney city ones are the longest running and still very popular, but we also have newer Manly based trails which people are enjoying. Quite often we have customers that get hooked and go through the entire range of options.
Kids and parents love our Botanical Gardens Trail as the kids have freedom to explore away from the danger of any road traffic.
My personal favourite is the Hidden Laneways Evening Trail as it uncovers some hidden spots and tucked away bars you might never otherwise come across. Whereas my husband's favourite is 'Rocky Road' – a Trail through the historical Rocks in Sydney.
CROWD: What's covered in the Kids Trails and are these available over the school holidays? 
Hannah: The Kids Trails include approximately 10-11 clues tailored specifically for a younger audience. The clues will pose a question and contain a series of hints or directions to guide them to the answer.
Trails are open all year round, with any specific time restrictions noted on the website. They are the perfect activity for school holidays, when looking for something to entertain the kids. It gets them out of the house, to have fun exploring as a family and to do an educational activity without them realising.
CROWD: What are your big plans for 2019? More Trails? expansion to other cities?
Hannah: In 2019, we plan to create more Sydney based Trails, perhaps expanding into other suburbs outside the City. We'll also consider expanding to other cities too (why should Sydney have all the fun?!)
Check out our themed trails online at www.crypticcities.com. Select the right trail for you and start straight away. It's that easy! You can also book within 30 days to prepare for your ultimate adventure.
Give us a like on Facebook for added hints and tips for exploring Sydney: https://www.facebook.com/crypticcities
It's time to discover hidden gems, uncover secrets and solve mysteries to unravel one of the greatest cities in the world through Cryptic Cities.