Following in the footsteps of the Money exhibition that once came to Australia back in 2013 and exhibited at the National Gallery of Victoria (NGV), a huge van Gogh exhibition is making its rounds to Australia for the very first time in 2017 – with some of van Gogh's most incredible artworks being shown at the NGV.
Art is subjective, for Vincent van Gogh, one of the most beloved and inspirational artists of the post-impressionist era and our time; art is all about the subject. His exploration of the seasons doesn't just show the change in weather and colour but represents the circle of life in a beautifully and visually represented way. This will be the key concepts behind the world-first exhibition entitled "Van Gogh and the Seasons."
According to sources, van Gogh's exhibition will be apart of the NGV's Winter Masterpieces with over 30 paintings and 20 drawings that have never set foot onto Australian shores before. This is part of a partnership between Australia and the Van Gogh Museum in Amsterdam, where majority of van Gogh's work is held. With works that will conceptualise birth, bloom, maturity and death, van Gogh's popularised variation of work will be showcased in a manner that explores the artist's dramatic and expressive style until his death in 1890.
In addition to van Gogh's collection of works, the NGV will also recreate one of his works through the vision of flowers deemed to be five metres high. A once in a lifetime experience to get up close and personal with the once emotionally distraught yet wonderfully creative artists in history, van Gogh's art is said to create "power emotional responses" as a reflection of what he saw around him despite his depression and sadness.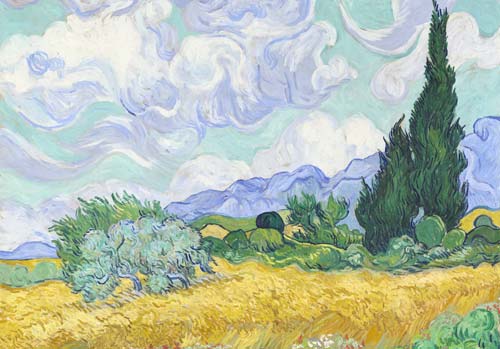 The van Gogh and the Seasons exhibition will be held between April and June 2017, expecting to draw crowds in the thousands.