Art lover or not, you will most likely be familiar with the art and antics of Banksy. With roots going as far back as the 90s, Banksy has paraded the globe with countless exhibits and artworks, lavishing in political commentary and making a name as one of the most famous, yet unknown, contemporary artists of today.
Today, genuine Banksy's are rare to find, and those who've bought Banksy prints at tiny prices are now holding onto the artwork valued immensely more. Even his street art is quickly picked up by art greedy vultures and sold off to the highest bidder. So finding one, let alone more than one, in any location is a rarity.
But, Melbourne is fortunate enough to have on show a one-of-a-kind exhibition, The Art of Banksy, showcasing works donated by collectors and educating many on Banksy's life, his artworks and his attitudes.
Featuring over 80 original Banksy works, The Art of Banksy will hold one of the largest numbers of known Banksy's in the one building. The exhibit has been curated by Steve Lazarides, gallery owner and one of the few that is a known friend of Banksy.
The not-to-be-missed show is found in a car park by Federation Square. The building is lined with artwork from local street artists, before opening up to the entrance of the huge supply of original Banksy artworks. Make your way through the entrance sporting dim lit rooms and grungy music. There is an ever present smell of spray paint throughout the building and as you wander through rooms and hallways plastered with Banksy prints, you will find yourself learning all you can about the Bristol born artist.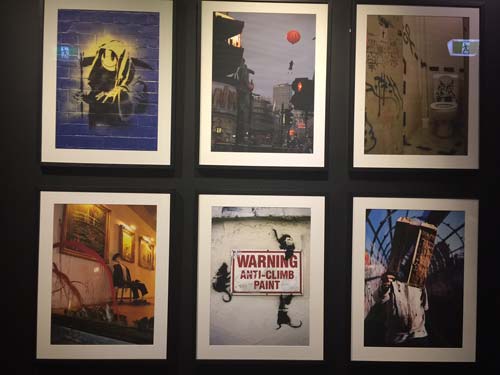 The show will feature detailed information of Banksy's prints, shows and antics, all surrounded by a strikingly authentic Banksy mood. At the very end of the exhibit, you will exit through the gift shop; a clever reference to Banksy's popular documentary.
The exhibit will also feature selected food trucks as well as the Circle Summer Bar and Railyard Beer Garden, where you can enjoy cocktails and snacks at leisure. Make sure to investigate the venue's map clearly to avoid getting lost.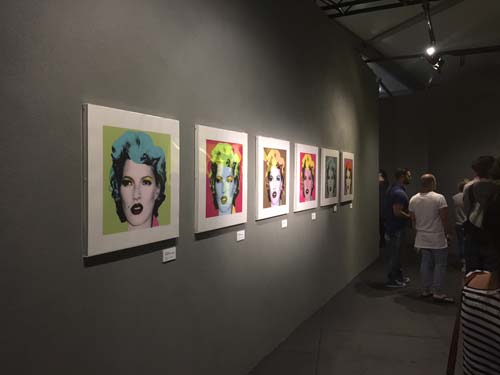 The Banksy exhibit will be a one-off opportunity, and is a must see for Melburnians and tourists alike. A show like this is rare to come by, particularly with the enigmatic allure of the artist himself, and you would be foolish not to take the opportunity.
The Art of Banksy runs Monday to Sunday from 11am to 9pm, and will pack up and shut its doors by the end of January. Find info and tickets at https://theartofbanksy.com.au/