Feature walls can be an important design element for any room, adding character and interest through colour, texture and vibrancy as showcased by Michelle Gilks' work, which can be found on Art Lovers Australia.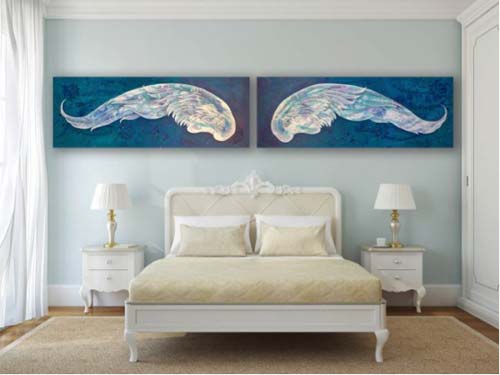 This original painting Take Flight adds a meditative quality and a sense of tranquillity to the room. The soothing colours of the painting lift off the wall and transform it with simplicity and style. This beautiful artwork adds elegance, making it the perfect piece to take your design to the next level.
This Butterfly Heart effortlessly hangs above the couch, adding an array of lively colours to the white-based room. The butterfly resembling a human heart is painted against layers of dark blue, turquoise and aqua. This artwork instantly draws in the eye and makes for a charming alternative to a feature wall.
This original painting is an excellent alternative to a feature wall where the dark palette of the room is lifted by the vibrant pinks and blues of Pretty in Pink . The flamingo is stunningly eye-catching, drenched in vibrant pinks against a layered blue background. It will add sophistication to any space.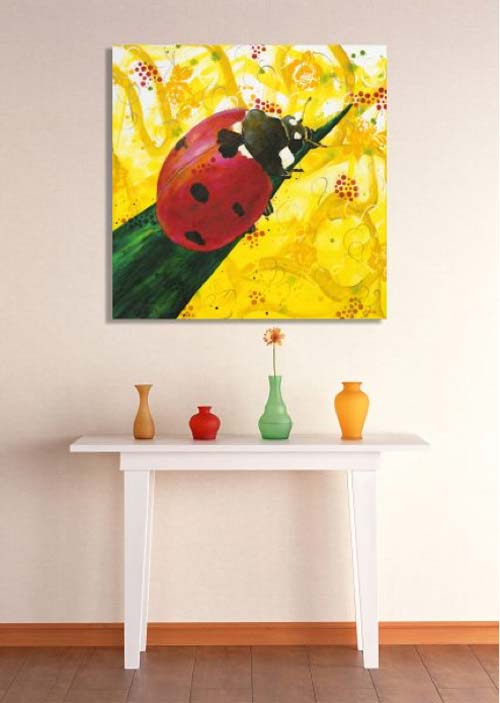 This simply and neutral space is transformed as the artwork adds liveliness and serenity. This original Ladybug painting is equal parts cute, quirky and elegant as it portrays the gentle temperament of this delicate insect.
Protect Me displays a baby elephant snuggling into it's Mother's leg. It's gentle qualities are perfect for creating a nurturing and calming feeling to the bedroom, as it's peaceful blues and greys sit perfectly on the already beautiful feature wall.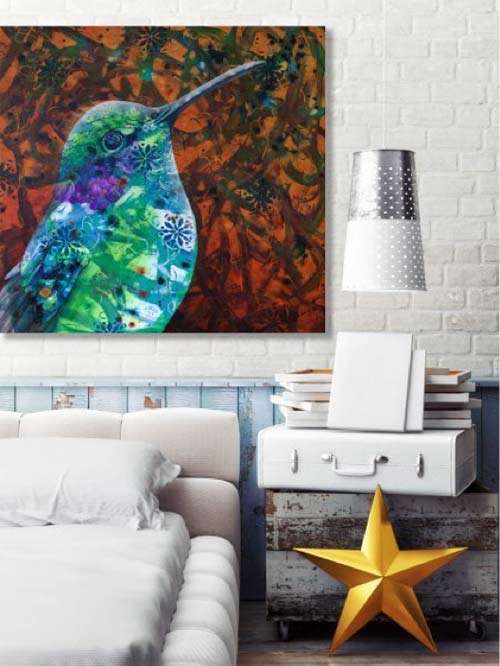 This original artwork Hummingbird Under Nectar Sky will steal your heart, as its elegance and vibrancy sets off this otherwise monochrome living space. This art makes for a perfect alternative to a feature wall.
For more pieces to use as a feature wall and transform any room in your house check out Art Lovers Australia.