With a flagship in the heart of Japan and various branches all around the world, Tsujiri has finally come to Melbourne to embrace the tea culture through authentic matcha drinks and desserts to bring deliciousness in a moment of peace in the busy city. A household name known for its revival of the tea industry, Tsujiri was established towards the end of the Edo Period in 1860, specialising in the cultivation of traditional tea brewing.
Situated on the busy street of Swanston, the Melbourne flagship of Tsujiri is a small space of a dessert-slash-café specialising in all things matcha. Decked out with hues of green and an interior filled with a well-designed wooden counter, tables and benches and beaming white walls that bounce of natural light, Tsujiri serves an ode to the minimalist and zen approach to the traditional tea culture with a modern Melburnian touch. As soon as you step into the store, all the chaos and rush of the day is gone and replaced with a sense of tranquil and peace.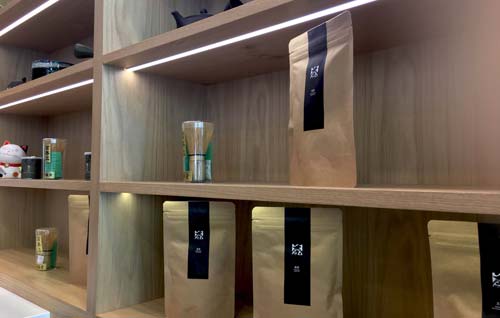 With a variety on the menu to choose from, drinks and desserts range from cakes to a unique Tsujiri- style sundae with assorted colourful toppings to boast for Instagram-worthy pictures – there is definitely something for everyone who steps in, and Australian branch owner, Tsujiri likes to make sure of it as he goes through the menu, explaining each product.
"We get all the matcha from Kyoto, in the tea fields of Uji. It starts as tea leaves and goes through a tedious process of being grinded out to get the aroma and flavour. It's an old artisan skill that separates Tsujiri matcha from the rest," he says proudly, "We've taken what was once traditionally Japanese and are hoping to share and educate the beauty of matcha with the rest of the world in a variety of ways."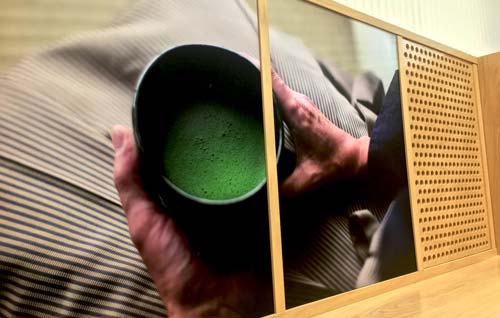 When asked how everything is made, Tsujiri states that everything is impoted from Kyoto through airfreight to ensure that the origin texture and taste is not lost through transition. "Everything at Tsujiri is made-to-order daily, and especially with the rollcakes that take hours to make, we only make small batches, so it's a first come first serve kind of tea house. During our opening week, we ran out of things daily because there were lots of people."
From the traditional tea brew, which tastes more bittersweet than what is normal for Western tea lovers, to the silky smooth soft-serve holds a more delicate and sweet taste, Tsujiri knows exactly how to cater to the niche audience of Melbourne.
The real highlight that lures in people though, is the Tsujiri matcha sundae, which comes in vanilla, matcha or a combination of both flavours. Topped with shiratama mochi and chestnut, the sundae is layered with toasted rice puffs and red bean paste in between. It's completed together with a subtly sweet pink monaka biscuit made of sakura flowers. "It's not just for the sundae to look good," he says, starting a scooping action, "you're supposed to scoop the soft-serve onto the biscuit and eat it."
With a long queue of customers starting to build up and the seats beginning to fill up around midday, it's only reasonable to assume that what Tsujiri carries is only the finest and most authentic matcha drinks and desserts – ones that would put all those plain old green tea lattes to shame. "Since we do authentic matcha, the bittersweet taste is not always to everyone's liking, we do get a lot of questions and comments about how it's not sweet. What I want to do is try to educate people that traditional matcha is supposed to have a slightly bitter taste, but it's one that goes away within seconds and leaves you with a sweet aftertaste."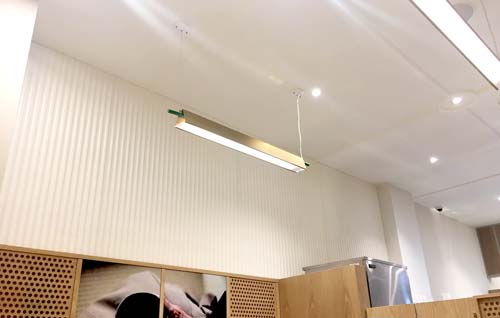 "Of course it's a risk to try sharing with a new market a product that they might not be familiar with, but I'm hopeful for the future of Tsujiri," Tsujiri says, "For now I'm looking to open up another store in Melbourne, but in the future, definitely looking into Sydney. We're also looking into trying new desserts too that also incorporate matcha, it's all really exciting."
Any true matcha fan could be crazy not to pay Tsujiri a visit, and with a variety of products to choose from and the heat creeping up for the summer holidays, it's worth your wallet and tastebuds. Once you taste Tsujiri, you won't be able to go back to the regular green tea latte ever again.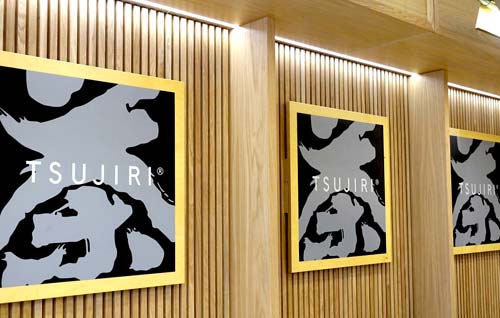 Tsujiri
146 Swanston Street, Melbourne, 3000
Open: Mon- Sun 11AM – 10PM