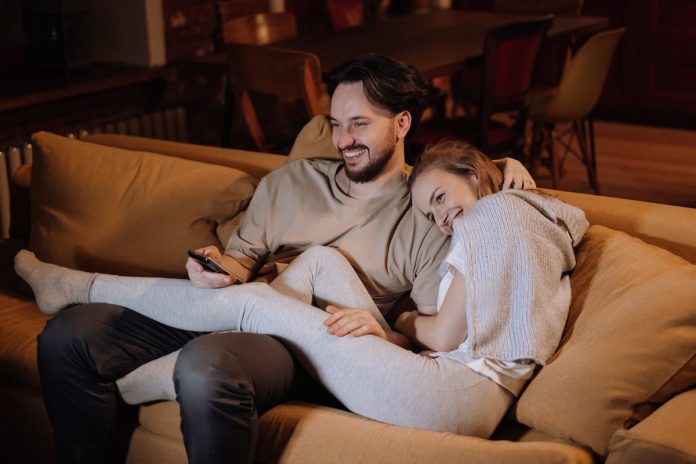 When you're in love, there's nothing quite like snuggling up with your significant other and binge-watching your favourite shows on Netflix. But with so many options to choose from, it can be hard to decide which shows to watch together. You might even find there's just so much content to choose from, you end up watching nothing! That's why we've compiled a list of the best Netflix shows to watch together, so grab the popcorn and get snuggling, lovebirds!
"To All the Boys I've Loved Before" – This romantic comedy is perfect for couples who love a good love story, especially a cheesy one. Based on the popular novel by Jenny Han, it follows the story of Lara Jean, a high school student whose secret love letters are accidentally sent to all of her crushes. Eek!
"Stranger Things" – If you and your significant other are into sci-fi, this is a must-watch (if you haven't already binged it!). Set in the 1980s, it follows the story of a group of friends who uncover supernatural mysteries in their small town. Every episode will leave you both wanting more!
"Bridgerton" – This period drama is perfect for couples who love a good period-set romance. Set in Regency-era London, it follows the lives of the powerful Bridgerton family and their search for love.
"The Crown" – If you and your lover are into history, this is a great option. This award-winning series follows the reign of Queen Elizabeth II and the scandals and controversies that occurred during her reign, and is one of Netflix's most successful series.
"The Good Place" – This quirky comedy is perfect for couples who love a good laugh. It follows the story of Eleanor Shellstrop, who finds herself in the afterlife and must navigate a world that is both confusing and hilarious. Quirky and so entertaining!
"You" – For couples who are into thrillers, this is a great watch. It follows the story of Joe Goldberg, a bookstore manager who becomes obsessed with a young woman named Beck, and the rest gets very intriguing – and a little scary. The last season just got released – so get on catching up!
There's no shortage of great Netflix shows to watch with your partner Whether you're into romantic comedies, sci-fi adventures, or crime dramas, there's something for every couple on this list. So grab some snacks, cuddle up, and enjoy some quality time with the person you love.