Unusual, untraditional and undeniably delectable, two new winter menu items join the Max Brenner stable, are now on offer.
Ahead of World Chocolate Day on 7 July, Max Brenner has stirred up hot chocolate conventions, releasing two new winter warmers.
The Matcha White Hot Chocolate is an un-traditional green hot chocolate made with the benefits of popular superfood Matcha Green Tea powder. The Baked Hot Chocolate is an innovative treat designed to play with existing notions of what a hot chocolate should be.
The Matcha White Hot Chocolate (RRP$6.80) combines traditional Japanese powdered green tea leaves with Max Brenner's high-quality white chocolate to create an unusually coloured, silky smooth indulgence packed with antioxidants.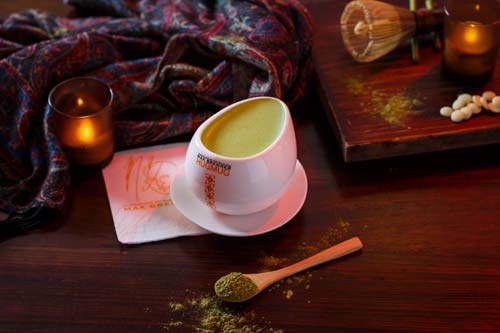 The Baked Hot Chocolate (RRP$10.80) is comprised of rich chocolate fondant in a mug with either peanut butter or a milk chocolate centre and topped with whipped cream and sweet toffee drizzle, heralding a new age of winter desserts.
Both the Matcha White Hot Chocolate and Baked Hot Chocolate Dessert will be available at each of Max Brenner's forty-two Chocolate Bars around Australia from Monday 4 July to Sunday 28 August.
To find your nearest Max Brenner Chocolate Bar head to www.maxbrenner.com.au.