Sonya Karras and Sacha Kaluri are Australia's leading experts in a wide range of adolescent and family issues that affect many Australians today. They are also, simply put, two really cool women who are smashing it out of the park.
They are motivational speakers, run a Teenage Expo, have their own show The Sonya & Sacha Show on Channel 31, have a radio show on 88.3 FM, are featured on a range of podcasts such as Super Mum with Lisa York and The Coaching Podcast with Emma Doyle & Simon Blair, and now these amazing women have gone and written a book, The Two Worlds Of Your Teenager.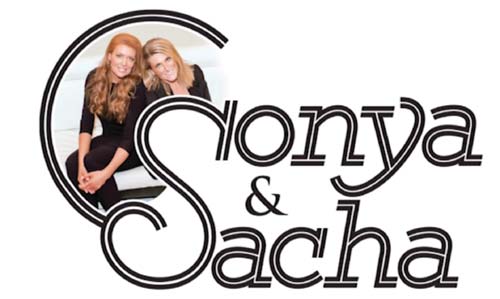 The two women use their talents to help parents all over Australia connect with their kids and steer the rocking ship that is parenting. "We thought we've been connecting with teenagers for so long, and we need to be able to do that on a bigger scope, so we thought a book for parents", Sacha told us.
The book dives into the two worlds teenagers face as they emerge from their tween years. As Sacha says, "the first world is the world of partying, when they start getting introduced to alcohol and possibly drugs. At the same time, they're picking subjects and thinking about a career choice".
These are two worlds are unlike anything parents have yet had to face, and can be extremely confronting and daunting. Sonya and Sacha tackle them head on and discuss these worlds with key advice and guidance throughout their book. They talk about ways to stay informed, such as with podcasts and emerging technology and stay connected with their kids as they ride the wave together. If you can't guess what the key strategy is, it's communication. Talking and listening is crucial as parents help their kids through this time of their life. They want to narrow the gap between teenagers and parents when it comes to discussing these issues.
Raising kids is extremely rewarding, but it's also extremely challenging. Sonya and Sacha know this first hand, with 5 kids between them, they are experienced in the rocky and wonderful world that is being a parent.
Their newly released novel is a must read for parents of young ones growing up to become teenagers. With the help of these wonderful woman, you can be more informed, enlightened and ready for this time in both you and your kids' lives.
Pick up a copy of their book The Two Worlds of Your Teenagers, through their website, Booktopia, Amazon or at Big W and all major bookstores.
Sonya and Sacha also have a podcast currently in the pipeline, it's a duel podcast mirror-imaging the same issue or topic, one directed by parents, the other teenagers. Watch out for that on FOX FM and Triple M in the near future.