Capturing the beauty of the Australian landscape in exquisite detail, Rod Bathgate's paintings are a sight to behold. Intensely detailed, his realistic portrayals of the seascapes of Newcastle are painted with a care and focus that makes it feel as though the water is about to come rushing off the canvas. The depth Bathgate creates with his work is entrancing and enticing; there is always more to see, one more layer to delve beneath.
Growing up in an artistic household, his foray into painting was inevitable. Both of his parents paint and draw, and from a young age he was finding pencils and paper to sketch with. He followed his passion all through school, where his interests lay in the master painters of the European Renaissance and the Baroque periods, carrying on and attending the National Art School in Newcastle from 1977 until 1981.
The artist's landscape mastery is on exhibition at Cooks Hill Galleries

Here, he found his calling in realism and traditional artistic techniques. It's this style that he still follows today, having honed his signature craft over the years.

Though he dabbles with a range of different materials, Bathgate paints mostly with pastels, with which he can create his near-real seascapes. It's this focus on water that has become his signature, with masterful recreations of the beaches around Newcastle. In Crystal Voyager, he captures the beauty of sunlight dappled across the ocean, illuminating a solitary surfer.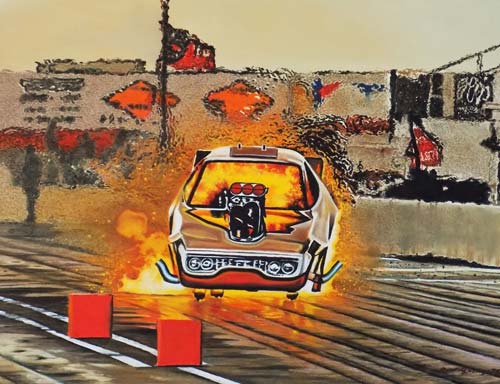 Reef Hopping In The Cowrie Hole is reminiscent of the works of the Old Masters in both its composition and use of colour, drawing the eye to the horizon, then back again across the surface of the sea. With all of his paintings, Bathgate draws his audiences in, imploring them to look deeper and explore further. His collection of seascapes are Australian classics, and some of the best representations of the country's vast coastline.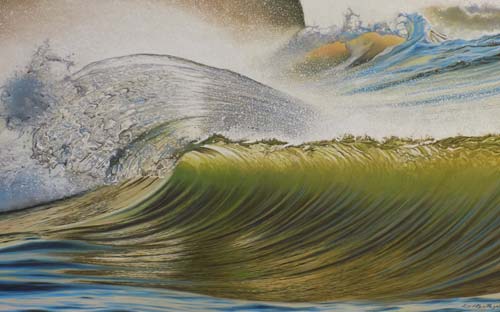 There is an extra dimension to Bathgate's work, something that pushes it beyond the realms of just realism. Through his stunning eye for colour and attention to detail, he creates an atmosphere that is almost otherworldly; something about his realism can feel, at times, too realistic, arousing an aura that is too emotive for realism alone.
It's a remarkable feeling to evoke, and one that he does time and time again.
Rod Bathgate's exhibition PEARLA meaning good or beaut…you get my drift opens at Cooks Hill Galleries on December 8. Join the artist on opening night from 6PM, with the official opening and presentation starting at 6:40PM.
If you are unable to attend the gallery opening, the event will be streamed live on the Cooks Hill Galleries Facebook page from 6:40PM. Paintings will be available for purchase throughout the exhibition or through the Cooks Hill Galleries website.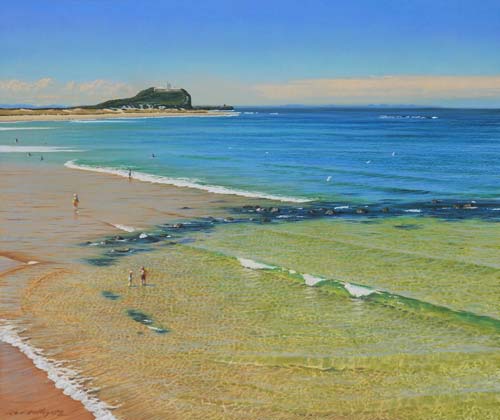 Join us for the final exhibition at Cooks Hill Galleries for the year, which will run until December 17, 2017.