Every country attracts a certain type of visitor.
Paris is for lovers. New York is for dreamers. Australia?
It's for adventurers – and no one does it better than Mulgas Adventures.
Located in the remote Australian city of Alice Springs, Mulgas Adventures caters it's jam-packed trips for those hoping to come to the land down under and hop off the beaten path.
With a variety of packages to offer, their 3-day Rock Trip is one of the most popular. With an abundance of Australia to pack into just 72 hours, the fun begins at 6AM, first stop – the Camel Farm.
Yes, camels. Though they have been everyone's childhood dream to ride through the desert like an Aladdin cartoon, Australia actually boasts having the largest wild camel herd on Earth.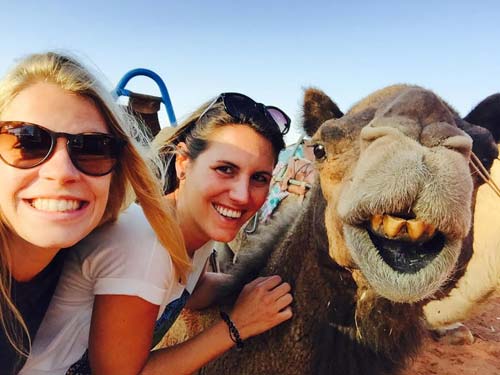 Muglas Adventurers saddle up for a ride, and wander around the site, then off to the next stop: Uluru.
Famed for its brilliant red-hue and thousand year old history, Uluru is on everyone's to-do list when landing in Oz.
Mulgas takes groups out to the cultural centre for a guided walk through the water hole, and overview of the regional fauna and flora.
An informative tour of Indigenous culture showing Aboriginal art is next and tours even get a chance to hear dreamtime stories native to the Aboriginal people. Described as a 'religion of sorts,' dreamtime stories share the Indigenous beliefs on everything from how the earth began, to why the rocks lay in certain formations. For the Aboriginal culture, everything has a reason behind it.
After a walk around the Uluru base, Mulgas Adventures ends the night with bubbles at sunset, after which everyone sleeps under the stars.
The affordable and action packed trip is a must-do for backpackers hoping to see the real outback, make friends and experience the trip of a lifetime.
Mulgas, named after a type of local tree and snake, only uses experienced Australian guides to give visitors the most authentic three days possible.
The Rock to Rock tour also allows visitors to make the trip cost effectively from cities, as airfares can hurt the average traveller's wallet. Mulgas offers to and from Uluru airport pick up service with 3 nights camping.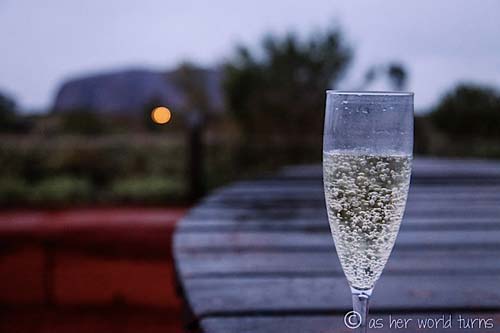 For those looking for a bit more upscale adventure – glamping if you will – Mulgas does offer private charters that are a fabulous option for corporate company team building!
Though they answer most all FAQ on their informative webpage, one of the most commonly asked questions is what exactly a swag is, and naturally, what's in store for critters?
A swag, for international travellers, is a bedroll mattress wrapped in canvas – a more rustic sleeping bag perfect for the great outdoors!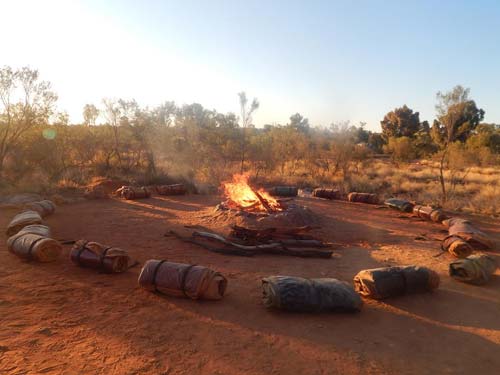 Critters, bugs, snakes? Thankfully we can rest easy knowing that they usually leave people alone, because 'they are more frightened of you than we are of them!'
Dingos might have a wander around, but as long as all your goodies are stored away they're just curious to see what's going on!
Australia has enough to keep visitors occupied for months, but for an all inclusive dip into the true culture, climate and wildlife, book a trip with Mulgas Adventures and live out your Aussie travel dreams!
Book with Mulgas Adventures here: http://www.mulgasadventures.com.au or                 (08) 89521545