Just because the Olympics are over doesn't mean you can't keep Rio around a little while longer! Treat your family to a Brazilian-inspired meal tonight with these incredible Coconut and Lime Prawn Espetinhos and Black Beans, Veggies, and Rice!
Coconut and Lime Prawn Espetinhos (skewers):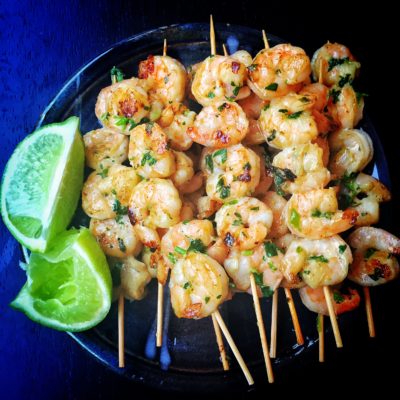 The sweet and sour coconut milk and lime marinade is incredible.  These "little skewers" are a popular street food in Rio.
Black Beans, Veggies and Rice: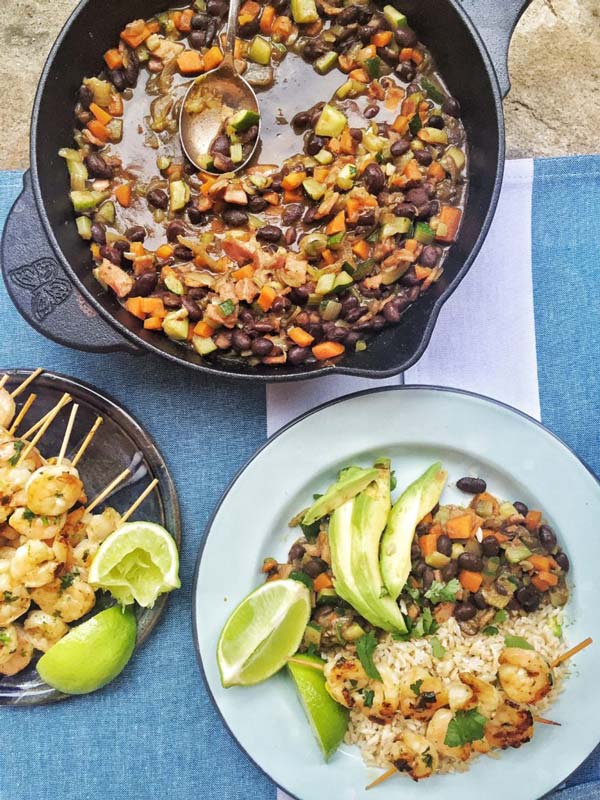 This is an easy and lightened version of "Feijoada," Brazil's national dish.  Keep any leftovers to make black bean and cheese quesadillas the next day.