The fifteenth annual Black Entertainment Television award ceremony was broadcasted live from the Microsoft Theatre on Sunday the 26th. If you need to fill yourself in on the best bits before you commit some form of social suicide at lunch, don't worry, it's all here.
The Red Carpet
There was nothing on the BET awards red carpet that made us yawn. There was definitely an abundance of bold colours and patterns, with no shortages in style and flare in sight. The most notable appearance would have to be Alicia Keys' – she went without makeup for the event (and looked stunning). She woke up like this. Also rocking it was Meagan Good with her futuristic green cut-out dress and Andra Day's bright, floral and sequinned getup.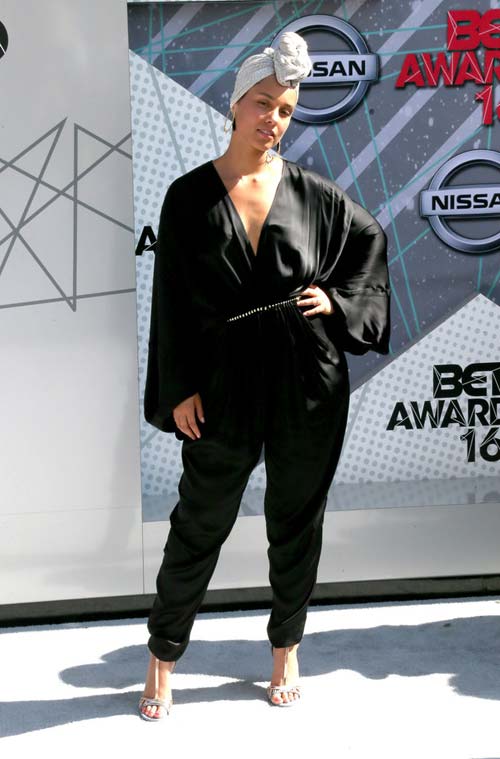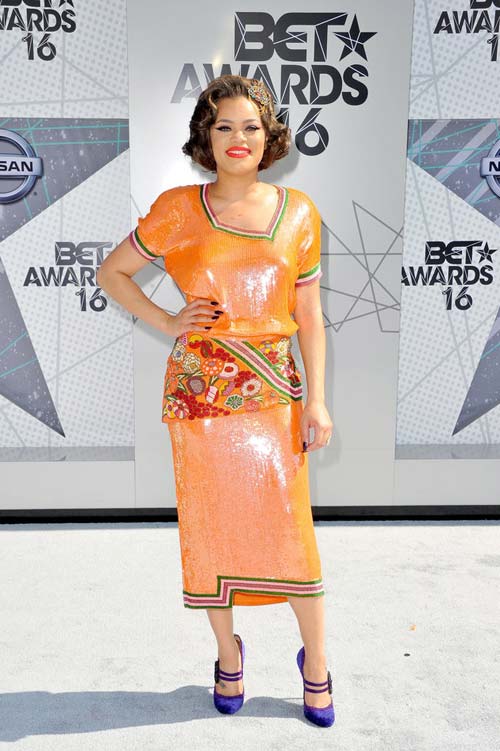 The Winners
There weren't many shocks when it came to the recipients of this year's awards, mainly because they just downright deserved them. Beyoncé won the best female R&B/pop artist, and her hit single Formation claimed three separate awards on its own. Slay. Similarly dominating it was Nicki Minaj, who claimed the best female hip hop artist award for the seventh year in a row. The best collab was Rihanna and Drake's Work, making it incredibly difficult for me not to write the title out five times over. I'm running out of breath, so you can find a full list of the winners here if you haven't had your full dose.
Beyoncé and Kendrick's Performance of Freedom
The surprise performance given by the incredible duo has been described as a BET awards 'baptism', and rightfully so. The performance was everything you'd expect from the queen of pop and her partner in rhyme, Lamar. The stage was covered in water, the dancing was ridiculously good (especially Beyoncé's own mic-less dance break) and Kendrick made a seriously cool platform-rising entrance. You can watch the full performance here.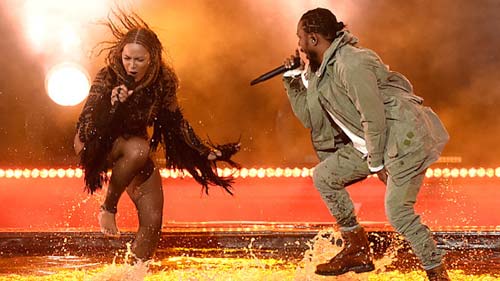 Jesse Williams' Speech
Upon accepting the BET humanitarian award, Jesse Williams delivered a powerful speech on racism in America. The Grey's Anatomy star opened the speech by saying that "this award… this is not for me". As he continued, he delivered a couple of especially hard-hitting statements:
"So what's going to happen is we are going to have equal rights and justice in our own country or we will restructure their function and ours."
"If you have no interest in equal rights for black people then do not make suggestions for those who do. Sit down."
As we all hoped, he received a standing ovation when he was finished.
Usher's Jacket
It's not the first time the R&B star has used his back as a platform for a political message, and it was on the stage of the BET awards that Usher decided it was time to don a jacket that read 'Don't Trump America' across the back in bold, white print. We're just going to leave it at that.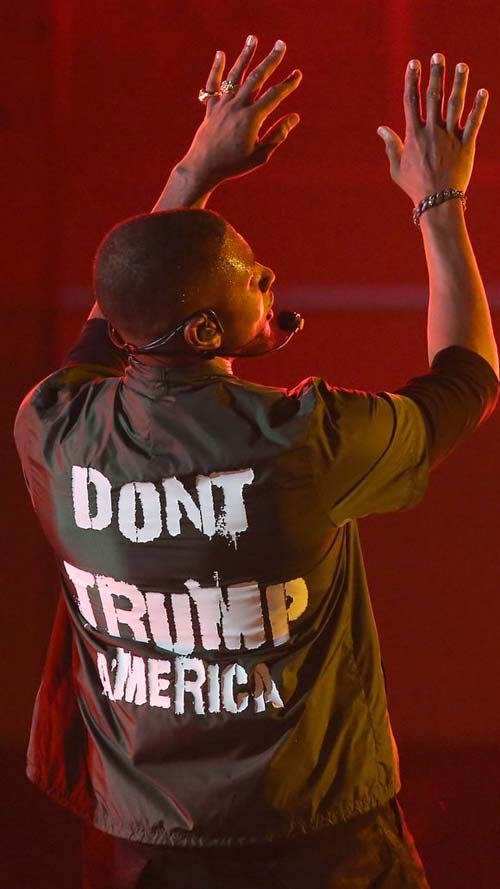 Justin Timberlake's Failed Tweets
JT originally set out to give support to Jesse Williams' speech, but ended up with his foot in his mouth in a twitter 'battle' with Ernest Owens. The conversation went askew when Timberlake responded to Owens' accusations of music and culture appropriation with the statement "we are the same". It's too cringe-worthy to talk about, actually. Have a look at the twitter conversation here.