World's #1 sales trainer, bestselling author, internationally renowned speaker & entrepreneur Grant Cardone is coming to Australia to speak at the 25thNational Achievers Conference. Named by Forbes Magazine as the #1 marketer to watch in 2017, Grant is a serial entrepreneur and leader of five privately-held companies with annual revenues of over $150 million, as well as a property portfolio of multifamily properties worth almost $1.2 billion. In the lead up to the Conference, Grant sat down for a podcastinterview with Michael Lane, the director of Success Resources.

Michael Lane: It's rare (having) all that information, all that technology that you've got. Does it translate internationally?
(Grant Cardone): I know that it worked for me in Australia. It worked for me in Canada. It worked for me in England. The reason I understand these different parts of business, you see me working in my business, I'm not a speaker, I'm not out speaking every day. I'm running the businesses every day.
Michael Lane:  Tell me this, you're not young…You don't need to do this, and you've got a $1 billion real estate company. Why do you want to tour the world at the age you are?
I'm into the legacy part of it. So now what the next thing is. To help people, the most powerful commodity on this planet is not time, like they say. And it's not money. It's connections. Who do I know and who knows me? So the greatest gift I can give, other people know who you are. That gives you such an advantage. Doors open, things become possible. You get more attention. More attention means more opportunity.
Michael Lane: You're talking about legacy. Have you got a plan that beyond your time on earth that your technologies will continue into the future?
It's the mission of my company is that there are billions of people winning with my material. That is the number one mission of the company. Billions of people are winning with my material.
Johnny wants to make money without being a salesman. He's an artist and he's a camera guy. Okay? So I need a program for Johnny. I have that for him. He didn't have to become a salesman to do that.
Michael Lane: So you're saying if someone's passionate about a particular area?
I got to communicate to him like that. So, if I have a sales guy just trying to get more sales or double their sales, I got to have a program for him.
Michael Lane: So if somebody was passionate, going to go to the event, I'm going to go check out what Grant is all about. And they're starting from a baseline, they're starting from zero… How quickly do you think someone can get there? How quickly can it happen in this day and age?
Immediately, there should be zero lag between an idea and money. Time that it takes between an idea and the time that it takes to get that idea to produce money is the single distinguishing factor in whether or not that business is going to be successful.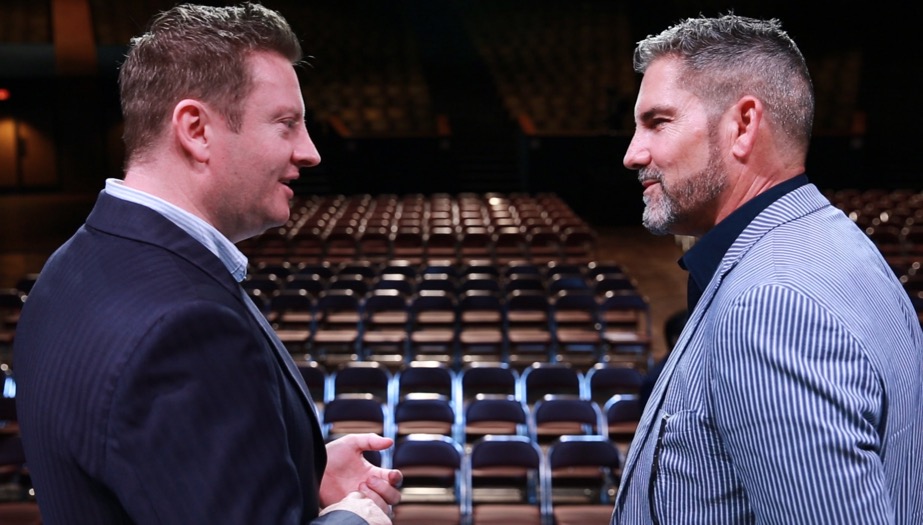 Michael Lane: And what stops most people doing that? Is it fear of taking action?
Complexities and confusion. It's conflicted data. I don't teach people tricks. I don't use tricks. I'm extremely direct, very transparent, extremely honest, to a point to where people are like, he just puts it all out there.
I do not learn from failure. I know a lot of people think they learned from failures. If you tried that with money or real estate, you will go broke. I learned from success. Success breeds success. The more success I have, the more I want to repeat something.
Michael Lane: So look, we've got some exciting stuff coming up. We're going to many different regions, places you haven't been before.
I have a mission that's impossible to attain in a lifetime and I literally want to meet every person on the planet. When I like you or you like me, most of which will not probably like me at first because I'm direct and I'm to the point. But I will help them with their money, with their start-up, with whether they're going from zero to their first dollar. I can't wait to meet (everyone) I know I'm going to learn something from you. Everywhere I go, I learn something and, and I'm better because I have friends now and the more friends a person has on this planet, the more powerful they are.
To hear Grant Cardone speak live in Australia and New Zealand at National Achievers Congress next week visit here.  Final tickets are on sale this week. There's only a week to go!