CrowdInk had the chance to sit down (virtually) with Danielle Honoré, founder of Honoré Activewear, a children's activewear clothing line sourced and manufactured in Australia. Her breakthrough line of activewear was initially designed with her own daughter's sensitive skin and active lifestyle in mind and she's leading the way in encouraging our youngest Aussies to lead active, healthy lives as well.
CrowdInk: Tell Us About Your Brand.
Danielle Honoré: Honoré Activewear is a children's activewear clothing line which is entirely designed and manufactured in Australia. All of the designs ensure that only natural and breathable fabrics like cotton and hemp are against a child's sensitive skin which makes it perfect for those children who are allergic to polyester or artificial fibre blends.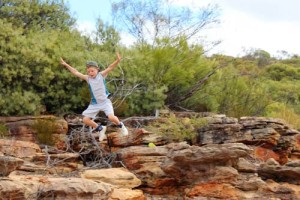 CI: How did you get started?
DH: I initially started sewing a couple of outfits myself. I needed to ensure that it was actually the fabric that was used in her tennis clothes that was causing my daughter to be itchy. I also needed to get feedback from other tennis mums. The feedback was positive and more importantly, my daughter didn't have any skin irritations when wearing the clothing. In fact, feedback was so positive that I decided to not only do girls' tennis clothes, but open it up to include a boys' range and designs that could be worn for lots of other activities including, CrossFit, golf, netball, trampolining etc.
As I wanted my brand to be a high end quality, I knew that I wasn't capable of doing the manufacturing myself. I also knew that besides the fabric being one of my Unique Value Propositions, the other one was that I wanted my range to be entirely manufactured in Australia. I spent the next several months finding suppliers and manufacturers in Australia, sampling fabrics, drawing designs, sampling designs, getting feedback from the samples and then eventually hitting production. The full range became available at the end of October 2015.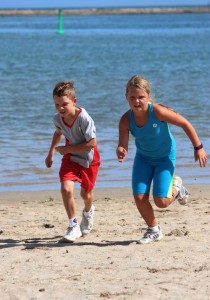 CI: What was the inspiration behind it?
DH: The main inspiration behind it was my daughter. She is a huge fan of tennis and plays several times per week. At the time, I was buying all of her clothing from USA as there weren't lots of options available in Australia and it was particularly hard to find matching tops and bottoms. It was a hot summer's day in Perth and she was playing on court and was constantly scratching at her stomach. She was complaining of itching all over and couldn't stop scratching it. When she came off the court she was red raw.
After getting her home, showered and creamed up, I then spent some time online trying to find out what was wrong. I kept coming to the same answer, which was since polyester is a manmade product and contains plastic it doesn't breathe and can result in skin irritations which include, feeling itchy. This was when the idea came to me – If I was having trouble finding quality matching tennis clothes in Australia and particularly ones that didn't have polyester touching the skin, then other parents must be having the same challenges. Honoré Activewear was born.  
CI: What makes your products unique?
DH: There are several different things that make my products unique, but number one is the fact that the designs ensure that ONLY natural and breathable fabrics are against a child's skin. If the design is using a fabric with polyester in it, the underneath layer is always cotton. Another unique aspect of my products is that the full range (including accessories) are designed and manufactured in Australia. Last but not least is that the designs are stylish, fun and colourful which is what children want.
CI: How are you inspiring children to be active?
DH: Honoré Activewear believes that if a child is comfortable, confident and they think they look good, they are more likely to be active. There is nothing worse than being uncomfortable and itchy when you are being active. Our designs are stylish, fun and colourful which appeals to kids which in turn will encourage them to get off the couch and start being active. In addition to this, the articles that we share, quotes and blogs that we write are about nutrition, sport, competition, being active and healthy. There is so much evidence out there that suggests that leading a healthy and active lifestyle as a child follows you through into adulthood. Therefore it is so important that we encourage our kids to be healthy and active. You will even find that if they are doing something they love, it won't even feel like exercise to them.
CI: What is your number 1 tip for aspiring entrepreneurs?
DH: Perseverance – There are going to be days when you just want to walk away or you don't know even where to start or you are out of your comfort zone, but if you push through and persevere your dream and vision will come together!
Click here to check out Honoré Activewear.