Drawing on the landscapes and people around them, the women behind the Lockhart River Ladies exhibition bring the land to life on the canvas. With an extraordinary command of colour, the paintings are an exploration of life and culture, and the works are coming to Art Mob with the exhibition opening at 6PM on Friday January 12, 2018.
Hailing from Northern Queensland, the Lockhart River Ladies create works that represent their region, from pristine beaches to lush rainforest. This connection to land is prominent in the collection on display at this exhibition. In Quintell Beach, Thelma Hobson draws together the natural scene of one of the area's most prominent beaches, from sand to shoreline, while Rosella Namok's Out at Sea…Stinging Rain and Irene Namok's Rising Of The Full Moonlight are firmly tied to the water and the panoramic views that the beach offers.
This love of country and the colours that make up the land ties together the work on display. Fiona Omeenyo continues the connection to water in Day Out Fishing, showing one of the most popular past times in the region,
while Evelyn Omeenyo's Kalpuchiin – Morning View, a depiction of a pool of fresh water found en route to a sacred site, highlights the importance of culture in the region.
Irene Namok's Mirage From A Distance Through My Country, captures all of the sublime colours and landscapes of the Lockhart River region in one painting, culture and landscape on one canvas.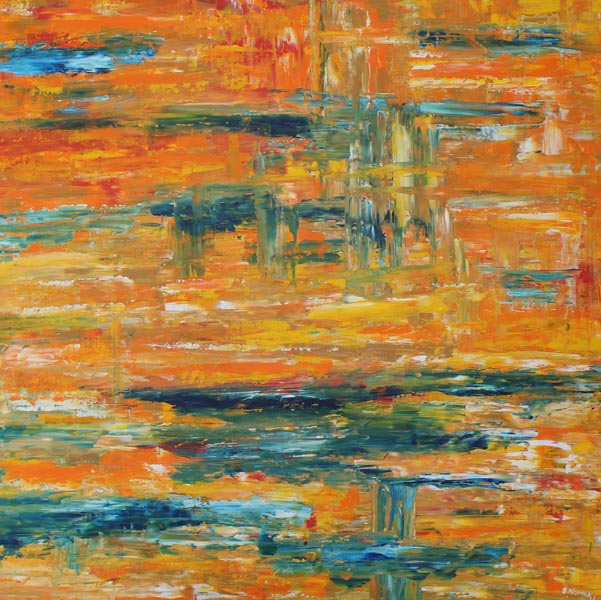 Join art centre manager Enoch Perazim and two of the featured artists, Margery Accoom and Irene Namok, at the launch of Lockhart River Ladies. Paintings are selling fast and are available for purchase online via the Art Mob website. Artworks will be available for purchase throughout the duration of the exhibition.