Traditional grains move out of the way, because there's a new breed of faux grains that are becoming a hot topic in the foodie community. Cauliflower rice is an amazingly healthy twist on the beloved rice grain. It's so delicious and quick to make that you won't even be able to tell the difference.
All you need is some cauliflower and a food processor and in no time you'll have a dish that resembles grains and can be microwaved in a flash, fried, or even roasted that'll have even the most ardent carb-monsters asking for seconds.
To Make:
Simply cut the cauliflower into pieces, removing any leaves or thick bits of the stem. Cut the florettes of the cauliflower so that they fit into the food processor and blend away until the texture resembles cous-cous.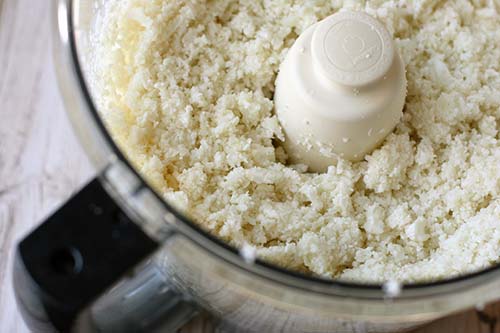 To Store:
Once the cauliflower is prepared, it can be stored in the same manner as rice grain until you're ready to use it. In the fridge, they'll be good for three days and in the freezer for three months.
To Cook:
Have fun and experiment with the way you'd like to eat cauliflower rice – from microwaving it and eating it plain, to sautéing, roasting, steaming, or frying. The list goes on you. Just use your imagination, get creative, and look forward to endless dishes of cauliflower rice as an alternative to rice. You'll never see cauliflower the same way again.