Have you ever spent the first 10 minutes of a movie, squirming like a five year-old with ants in their pants? Do you struggle to find that specific angle that will allow true comfort, without manoeuvring 10 cushions around you? Are those horrible styrofoam balls from the kids beanbags scattered in unsuspecting places around your living room? Say no more. We understand.
Gone are the days of inexplicable discomfort and frustration towards Styrofoam balls. We have a solution, Airsack, bringing us into a new world of comfort. Airsack is a start up Melbourne based company disrupting not one, but TWO industries: traditional lounge furniture and the beanbag market.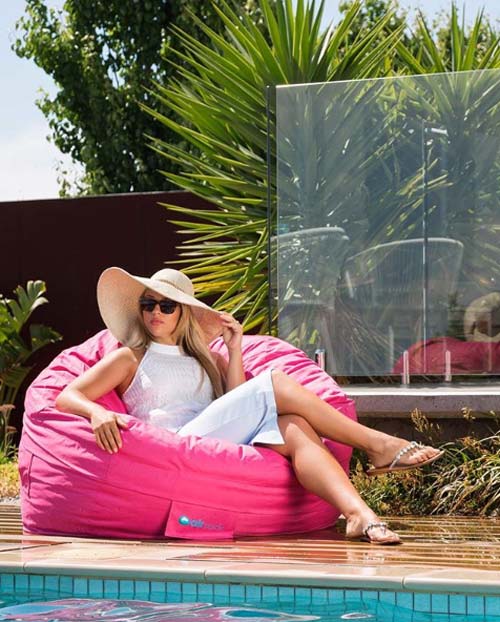 An Airsack takes on the concept of a beanbag, but takes it to an entirely new level. The Airsack, although as soft and light as air, uses premium grade Dunlop polyurethane foam. The foam is luxuriously soft, will mould to your body and is hands down the most incredibly comfortable piece of furniture on the market!
Airsack's versatility doesn't stop there. After feedback from customers, the request for outdoor Airsack's was heard. Weatherproof covers are now available, so you can take your Airsack into the great outdoors – perfect for the decking or by the pool. The covers are UV and water resistant, designed for Aussie conditions.
An Airsack is an investment in your health and comfort. It's a long-lasting piece that will embellish your living area, with a choice of vibrant or classic colours. All Airsacks come with an incredible 10-year warranty and 60 days of free returns policy (they will even come and collect them for free!) – not that you'll want to return it anyway.
Not only will an Airsack be the perfect addition to your living room, but it can also be the perfect item for an office. Yes, that's right, go grab your boss and bring them in here! Every office space needs a casual area, if Google has sleep pods, why can't you have an Airsack? A small, relaxed break can push you past a mental block and improve your productivity.
The Airsack makes an excellent gift, and who deserves comfort more than mum? With mother's day looming ahead, the Airsack is the perfect gift for the woman who has no doubt gone out of her way to comfort you.

Whether it's a gift for your mum, or yourself –because you know you deserve it- the Airsack will undoubtedly change your perspective on portable comfort.
Check out the full range of Airsack products HERE