Martina Franca. Locorotondo. Ostuni. Putignano. Alberobello. Noci.
Lanes to get lost in, like stepping back in time, timeless in lifestyle and other than Alberobello and Ostuni, relatively undiscovered.
All these towns are located in the central region of Puglia, all very easy driving time between each, so they are ideal for 3 days of exploring especially when you spend some time for lunch at any one of the traditional trattorias. All, bar Martina Franca, sit inside the Bari Commune. Although Puglia is the least mountainous region of Italy, these towns stand out for their elevated locations and almost white buildings, most built from ivory stone and dominant on the skyline.
The best way to discover what is special to the town is to visit the farmer's markets, and every town has a market day, some twice a week. This is the place for the locals to keep in touch and somewhere the elders will be sitting, probably around a bocce game discussing life in the village. Freshly baked breads from the Prodotti da forno, cheeses made for consumption within 24 hours from the local Casaro are on display, mushrooms gathered and piled high. Tomatoes so red and delicious, it's a feast for the eyes.
Martina Franca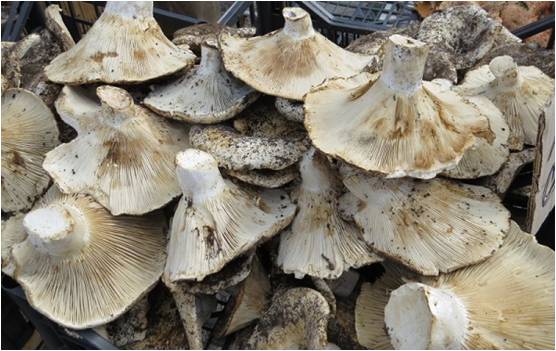 With its walled old city has a labyrinth of incredible lanes and walkways all linked to and around the Piazza Plebiscito, Martina Franca is not to be missed. Don't rely on GPS tracking, the walls are solid here, but every corner you turn offers a new experience, with trattorias in the most obscure places. Try to find out which la macellaria (butcher shop) is doing their BBQ night, it's hard to find but it's a tradition worth looking for. Wednesday is market day, and the farmers market is at the far end of the market space which is dominated by clothing and appliances.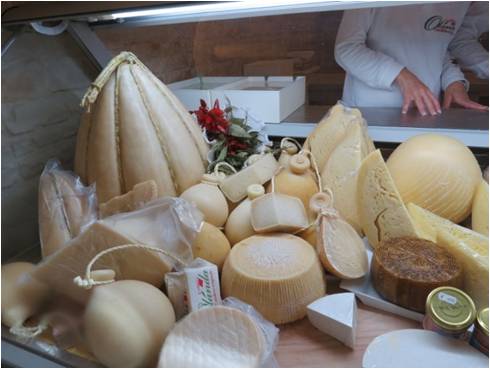 Locorotondo
If you need a specific reason to visit Loco it's the town itself, so dominant from a distance, with its white buildings. Located between Martina Franca & Alberobello it draws you in with its presence. The town has been classified as one of the most beautiful in Italy, (Borghi più belli d'Italia) whilst not having any "attractions" it is a serene hilltop town. There are many trattorias to sample local cuisine and the DOC Locorotondo wine (made from Verdeca & Bianco d'Alessano) can be enjoyed in many of the cellars throughout the town.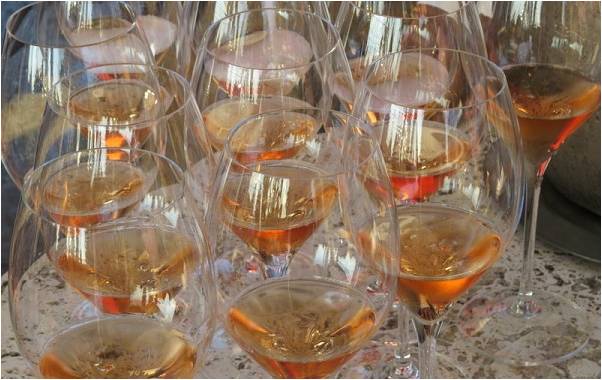 My choice, a slow food ristorante called Perbacca. Completely non-descript from the street, once inside, its Slow Food Heaven, and is recognised in the Slow Food Bible, (The Osterie de Italia guide) as being one of the best Slow Food restaurants in Italy. The markets in Locorotondo take place on Friday, and are predominantly locavore produce.
Ostuni
The White City, 8 kilometres from the coast in the commune of Brindisi, can be seen from miles away due to all the whitewashed buildings in its elevated location. A rich tapestry of history dating back to the 1st Century and now a charming representation of Mediterranean architecture, this city must be on your bucket list of places to visit. Built on different levels over periods of time it now makes for wandering alleyways, winding steps leading to new levels and building style. Ostuni is very busy in the peak period of August, so to enjoy the best of this wonderful city travel in other months.
Putignano
Putignano is home to the oldest carnival in the world, apparently, the first one being staged in 1394, and running for 2 months each year! So if you are visiting between the end of December and February, you can be assured of watching or participating in some type of celebration.  The best part of Putignano is inside the old city, around the Centro Storico. Many little places to eat and wonderful walking on cobbled streets.
Alberobello
Alberobello is famous for the limestone Trulli houses and probably the most well-known of all the towns in the Valle d'Itria. To avoid the truly touristy area when visiting the Trulli, head for the area known as Rione Aia Piccola. It portrays a far more peaceful Italian lifestyle.  Finding the best places to eat, if you are looking for really good local cuisine, ask a local where they eat, it will be in the main part of the town, maybe Trullo Doro, or La Cantina, wonderful to mix and drink with the locals. Markets here are on Thursday.
Noci
Heading west from Alberobello, Noci is yet another old town that typifies a time gone by, well worth exploring, as you will see the Italian Lifestyle in this quaint little town. There are some remarkably good Masseria to stay at, like Masseria Abate, or Villa Cappelli both offering cooking schools and surrounded by Olive groves, and vineyards.