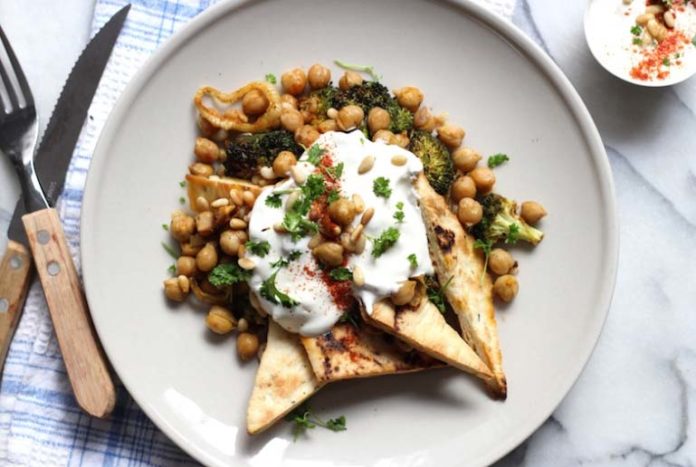 It might be hard to believe but winter is, indeed, over! As the cold disappears, the days get longer and the weather increasingly warmer; groups are constantly on the lookout for dinner spots.
Moroccan Soup Bar is a Fitzroy North Institution. There are queues of people waiting at the entrance hoping to secure a spot. The orange walls are contrasted by multi-coloured lamps, shisha pipes and cooking utensils. Owner, Hana Assafiri employs primarily Muslim women.
There are no physical menus; instead a verbal menu is recited. The food is vegetarian (but you hardly notice this!) and they accommodate vegan diets. The dishes can vary but there are some usual suspects.
Upon arrival, you can choose between sweet mint tea and coffee. The first plate consists of a series of Moroccan tapas. Get ready to use your hands and tear the crispy pita bread. Dip into humus, labneh, broccoli dip and a potato and cauliflower salad.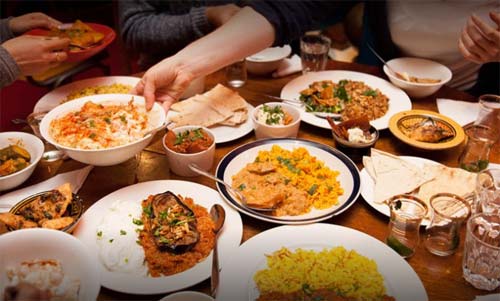 Next comes the main. The decadent chickpea and yogurt dish is the bright star of the restaurant. Expect to bite into spiced chickpeas, tahini infused yogurt and a big sprinkling of toasted almonds and paprika. This rich dish balances a variety of flavours and also incorporates a mishmash of textures through the soft chickpeas and crunchy chickpea shards. Alongside this, you receive several rice dishes, a potato and lentil stew and more labneh. Finally, dive into a series of pick-me-up desserts (such as baklava or date bonbons) and wash this all down with some bitter Moroccan coffee.
The service is accommodating but very fast paced. Expect to be rushed out of your table the minute you have finished your last coffee. Here's a local tip to avoid this rushed sequence, grab some containers and ask the restaurant to fill it up for you. On a warm evening, sit outside at the neighbouring Fitzroy Gardens. Feast on your delicious banquet, bask in the heat and revel in the long days.