Australia's original design fair, DENFAIR, has cemented its place as the highlight of the Australian design calendar. The 2016 event has attracted a stellar cast of exhibitors and every aspect of the show experience has been considered and designed – from the cafes and restaurants, to the installations and creative activations.
Doubling in size from it's launch year, over 300 brands are exhibited representing the Who's Who of Design in Australia. Space, Cult, Living Edge, Jardan, Tait, Zuster, Great Dane, Blue Dot, Ajar, Seeho Su, Yellow Diva, Fred International, Planet, Interstudio, Meizai, ISM Objects, Didier, Domo, Curious Grace, Own World, Spence & Lyda, District, the list goes on. In addition to the big names, there are also many new brands and products which will surprise and delight.
DENFAIR Co-Founder, Thibaud Cau-Cecile said the team has been careful to ensure the event grew larger in the right direction.
"Maintaining the event as a platform tailored to design professionals was paramount for us," said Cau-Cecile. "We were humbled and inspired by the reception we received from the design community last year and our small multi-disciplinary team have crafted the DENFAIR 2016 experience to delight our visitors," he said.
In addition to the incredible lineup of exhibitors, other highlights of 2016 DENFAIR include:
SEED TO SEAT
A collaboration with six of the most prominent and exciting designers in Australia and New Zealand supported by the American Hardwood Council. Adam Goodrum, Greg Natale, Anne-Claire Petre, Ben Percy, Todd Hammond and David Trubridge demonstrate that sustainability can have substance. In response to a brief for 'something to sit on', each designer is creating a piece made from American cherry, tulipwood or red oak and, in Trubridge's case, thermally-modified American ash. Their designs will be subject to a full Life Cycle Assessment, evaluating the environmental impact of each and every piece.
KVADRAT MAHARAM RESTAURANT
A quality dining experience for our visitors to relax and do business in an inspirational setting of new Australian art and design. A first for both DENFAIR and the venue, the space is furnished by Cult design featuring product by Ross Didier, Adam Goodrum and Henry Wilson. Defining the space are layers of knotted textile screening as a result of a collaboration between Kvadrat Maharam and Melbourne artist Sarah Parkes of Smalltown.
BESPOKE
An initiative aimed to inspire and promote the work of a select group of quality makers asked to respond to a simple yet exquisitely complex task – to create their version of the humble box. Each product will be exhibited at DENFAIR 2016 with Most Outstanding and Special Commendation awards being presented during the DENFAIR Awards ceremony.
TAUBMANS COLOUR CAFÉ
Visitors to DENFAIR can take their time to network and relax at the Taubmans Colour Café. Visitors can witness the transformational quality of colour across a single surface or create their own at the 'play table'. Connect with the industry leader in colour over a coffee and create your own colour story.
THE GALLERY
DENFAIR is dedicated to celebrating and strengthening the local contemporary arts industry and in 2016 The Gallery returns with an impressive line up of independent artists and artists represented by commercial and local galleries. A gateway for the melding of gallery and design professionals, visitors can explore the complementary nature of art and design and the pivotal role art has on the interior experience.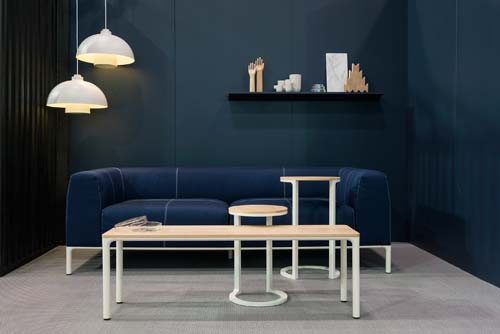 TEXTILE DISTRICT
The Textile District offers an inspiring journey across woven, knitted and printed textiles from high-end commercial to local emerging brands. Discover how textile designers marry a creative vision with a deep understanding of the construction aspects of production to deliver innovative products to suit a range of applications. Immerse yourself in contemporary wallpapers and get to know the people who live and breath them.
ID x THE SNAP
ID. X THE SNAP presents new works by independent Australian designers and makers. Founded and curated by Anne-Maree Sargeant – ID. X THE SNAP showcases first release lighting, furniture, objects and bathroom furnishings and accessories from an exciting lineup of local talent, spanning early-career through to established practitioner.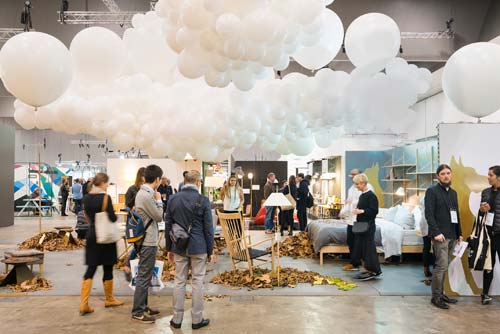 2016 DENFAIR AWRDS
As a commitment to excellent design, DENFAIR will be conducting its 2016 Awards judged by Miriam Fanning, Juliette Arendt and Andrew Parr.
Register for the event here
Check out the DENFAIR 2015 video below: