The United Nation's Project Everyone and Global Goals have teamed up to bring the world a perfect combination of socially-conscious advertising and feel good fun.
In a video that has amassed 42 million views overnight, we watch women and musical artists from across the globe dance to the Spice Girls' 1996 smash hit, Wannabe, while promoting female empowerment.
Stopping violence against women, an end to underage marriage, and equal pay for equal work are some of the calls to action seen in the video as ladies from India to Nigeria jump around in classic '90s digs.
As young school girls in hijabs rock out in their classroom next to a chalkboard reading "Quality Education for All Girls," it is clear this is a modern day public service announcement focused on presenting girls and women as their own advocates not simply victims.
International recording artists Gigi Lamayne and Moneoa of South Africa, Seyi Shay from Nigeria, and Bollywood actress Jacqueline Fernandez are some of the fierce women featured in the video and even the original Spice Girls have come out in support of the project.
Victoria Beckham aka Posh Spice, shared the post with her millions of followers and said, "How fabulous is it that after 20 years, the legacy of the Spice Girls' girl power is being used to encourage and empower a whole new generation?"
The Spice Girls always stood apart from other groups for their outspoken nature and flashy outfits, but one of the most important aspects of the group was that they celebrated their individuality.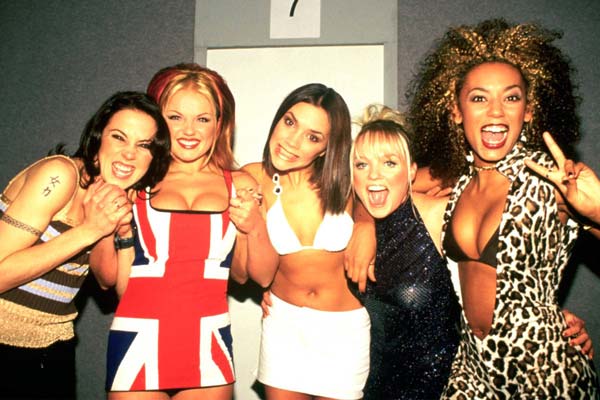 Rather than color-coordinated costumes, the Spice Girls each created their own identity and formed a strong bond despite their differences.
Two decades later, it is amazing to see how that message has endured. They might have sung about pop song boys, but their true message was girl power.
We are all invited to join the girl power movement by sharing the hashtag #WhatIReallyReallyWant about what we wish to see change for women.
Yesterday the video went viral… today the movement begins

Post your #WHATIREALLYREALLYWANT photo today! pic.twitter.com/8r2DqzXmk3

— The Global Goals (@TheGlobalGoals) July 6, 2016
Posh shared her dream for young girls to stop dying from HIV, which hopefully with other posts will be presented to the UN this September in the 2016 Sustainable Development Summit.
#WhatIReallyReallyWant is to see Goal 5 – Gender Equality achieved @theGlobalGoals

— Emma Watson (@EmWatson) July 5, 2016
It is truly a new era when we can talk about the United Nations and Scary Spice in the same sentence, knowing that combined, the two might bring about some seriously needed change for women's rights around the world.
That's what I really, really want.
What do you hope to see change for females around the world? Comment below.