Nike's new advertisement is promoting the power of sport in Indian females' lives. There have been plenty of ads that have changed the brand's history, and with over two million views in its first 24 hours of being released, we're guessing this will be one to add to the list.
The advertisement shows a montage of a diverse group of Indian women participating in physical activity in all its forms. It's not just showing us yoga and ballet. These women are putting nothing short of blood, sweat, and tears into their workouts.
Nike accompanied the ad by saying that "sociological findings suggesting that female participation in sport helps to alter a girl or woman's self-image in numerous ways, including feelings of control, competency, and strength". The aim was to make sport look "cool, accessible, and fun" for Indian girls, according to the creative director Mohamed Rizwan, and they certainly succeeded.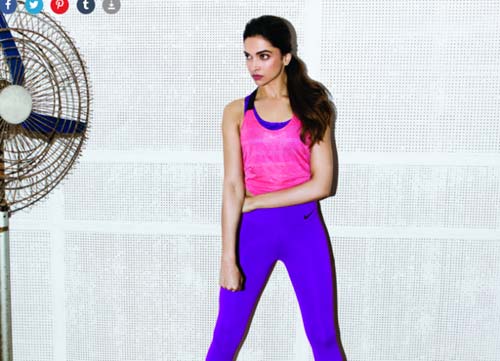 Influential women such as Bollywood actress Deepika Padukone and hockey player Rani Rampal feature in the ad, sending a strong message in support of sport to the women of India. Nike also collaborated with rapper Gizzle and producer Genera8ion to create the upbeat, push-up-inspiring 'Da Da Ding' song. It's being added to workout playlists globally for sure.
We were so engrossed in the ad we almost didn't notice the sweet Nike gear they were donning. We don't think it'll matter though, seeing as these images (and this song) will be stuck in our heads for a while.
Nike's advertising campaigns have a habit of sending shivers down our spines. Their Find Your Greatness ad from 2012 was nothing short of inspirational, and their more recent 'Unlimited' campaign featuring the likes of Serena Williams and Mo Farah aren't either. In fact, their whole YouTube page is a must if you're ever in need of a little motivation.
Making an ad that people actually want to watch? We're giving it a big (Nike) tick. This latest is epic, and it's not hard to see why so many people are watching it – at least I know I've found my #fitspo for the month.
Check out the full Da Da Ding ad here: