A little does a lot of good.
LUSH Charity Pot now has a brand new self-preserving formula that benefits worthy causes as well as your skin. The new formula includes seven materials sourced from our Sustainable Lush Fund (SLush) projects or what we like to call, the Slush Fund.
Charity Pot is a beautiful floral-scented hand and body lotion, where every penny (minus the GST that has to go to the Government) goes to carefully selected, small grassroots causes working for people, animals and the environment all over the world.
Moringa Oil from Techiman, Ghana is a light oil that is rich in antioxidants, also called "The Miracle" plant as it used to treat malnutrition in many African countries.
Ylang Ylang Oil from Swedru, Ghana for a heady, sweet and floral aroma with uplifting properties and is known combats stress and depression.
Rosewood Oil from Peru has a spicy, citrusy woody aroma with antiseptic properties.
Fair Trade Organic Cocoa Butter from the Peace Community in Columbia form part of the product base and reacts to the temperature of the body and melts into skin to moisturise and condition skin for smooth, supple skin.
Fresh Aloe Gel from the Laikipia Women's Aloe Groups and Permaculture Centre, Kenya soothes itching, reduces redness and helps the skin to heal itself.
Geranium Oil from the Mountain Organic Farming, Nanyuki, Kenya for the sweet, floral, rose-like aroma with a toning and balancing effect on the skin. The oil is antiseptic and astringent, which helps to even out colour and oiliness by constricting the tissues to balance sebum production and circulation.
Fair Trade Shea Butter from the Women's Ojoba Collective, Ghana is a great natural emulsifier and intensely nourishing to soften and relieve itchy, dry skin. It contains oleic acid, a saturated fatty acid which is highly compatible with the sebum naturally produced by our skin so is easily absorbed.
We use our SLush Fund ingredients in many products but it's only the new Charity Pot that uses seven of them altogether!
In 2013, Charity Pot raised over $4.8 million (AUD) globally, and since launching in 2007 over $13 million (AUD) has been given away around the world, to good causes such as: Frack Off London, Sea Shepherd, Climate Rush, Humane Society International, Beagle Freedom Project and Reprieve.
The SLush Fund was established in November 2010 with the idea of moving our ethical buying practices beyond simply buying fairly traded ingredients, to develop supportive partnerships with the communities that produce them. The SLush Fund has enabled LUSH to achieve a sustainable organic alternative to conventional agriculture.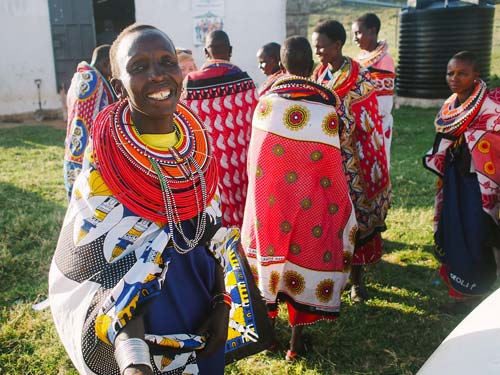 Using ingredients from the SLush Fund in Charity Pot allows our customers to support some of these sustainable farming initiatives, at the same time as raising funds for grassroots campaigning around the world. LUSH donate 2% of the amount spent on raw materials and packaging to the Fund, the money is then used to start sustainable farming and regenerative community projects. To date, the $2.3 million (AUD) raised has supported the development of 32 projects in 19 countries.
The Charity Pot is available in stores and online now RRP $14.50/95g, $32.50/240g.