A trip to Byron Bay is naturally one of substance and a celebration of the beauty in our surroundings. Responsible for mixing luxury with a strong passion for the environment is the five star Cyrstalbrook Byron. Spring into relaxation and breathe in the clean air of responsible living by immersing yourself in 45 acres of sub-tropical rainforest tranquility.
Background
Taking in the pleasantries of all natural surroundings, Cyrstalbrook Byron invests all of what Byron Bay stands for into every aspect of their décor. The newly appointed General Manager, Julian More is a huge advocate of this more experiential guest experience and says his new role was a special moment in his career as: "Cyrstalbrook Byron is a truly special property offering the best of the local area and embracing its natural environment".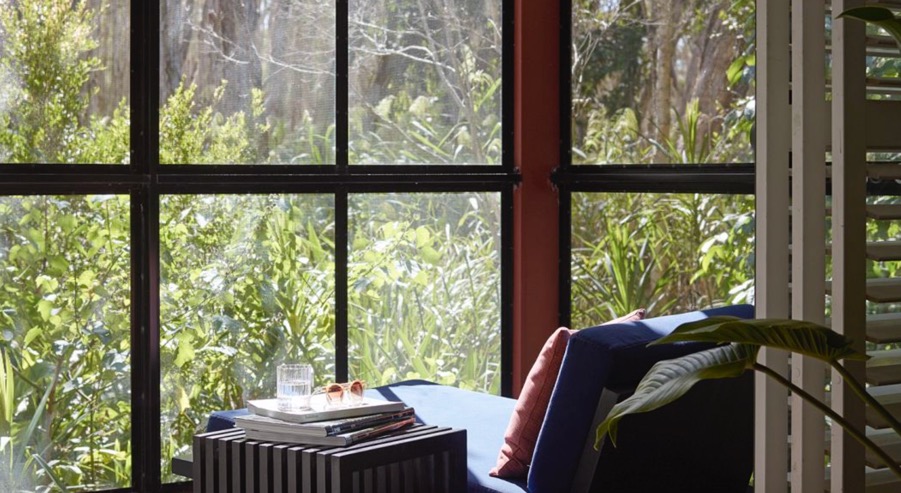 Hotel Suites
With a collection of 92 suites, total relaxation can be eco-enjoyed from all corners of the resort and brilliantly delivered with exceptional hospitality.  Ultimate luxury is naturalized in each one of these suites with even the Standard Suitesfeaturing two enclosed verandahs to soak up all the pristine air lingering around the rainforest. A Galley kitchen plan, with California King Beds, stand alone deep soak bathtubs, LED TV and coffee makers are but some of the standouts as far as amenities and sophisticated modernity is concerned.
Deluxe Spa Suite
For those on a Romantic getaway or wanting a more intimate luxury living or healing experience, the Deluxe Spa Suite is your oasis of calm with the Tallow Beach rainforest walk invitingly close by. Topping off premium facilities such as the deep spa bath and a separate lounge and dining area is a stunning display of eclectic and treasured artwork bought to the fore by established local artists seeking to enrich your stay. 
About Eléme Day Spa
Eléme Day Spa is Crystalbrook's signature spa brand, developed in consultation with leading spa expert Naomi Gregory. With a philosophy immersed in nature, Eléme features bespoke facial and body therapies using the internationally-renowned Sodashi skincare range featuring ethically sourced natural ingredients. For massage therapies, Eléme has partnered with Byron Bay's Cura Co. Lab to develop custom-made eco-conscious therapeutic oils.
Set next to a lush rainforest oasis, Forest is passionately local with over 80% of ingredients coming from within a three-hour drive of the restaurant. The utmost care for the surrounding landscape has been woven throughout the menu, with only sustainably sourced seafood and free-range proteins used in the menu. Guaranteeing transparency in regard to food sourcing, Forest's wet and dry aged beef is farmed at Crystalbrook Station.
Exclusive Crowd-Ink offer: Why not spoil yourself further with three nights in the Deluxe Spa suite whilst also enjoying daily breakfast for two at The
Restaurant, cheese platter, chocolates in your suite and drinks on arrival, as well as a $160 voucher to use on treatments at the Spa. Click HERE to enquire within.
See and Do Byron Bay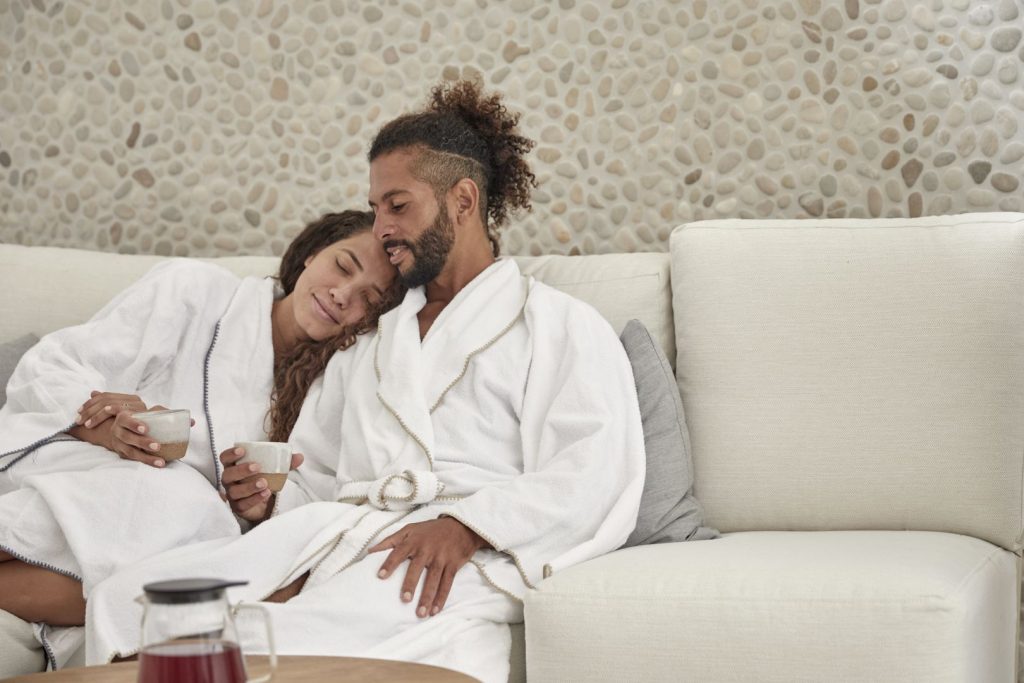 With such a restorative atmosphere pulsing through Cyrstalbrook Byron and the Rainforest walks being very uplifting, there is still much more to discover about the nature-loving helm of Byron Bay itself. To see more of the surrounding beauty, you can trek down Tallow Beach to one of the more postcard walkways in the form of the Cape Byron Walking Track, to check out the stunning views from the Byron Bay Lighthouse. Being the heart of every modern traveller East Coast Experience, a stroll down Jonson Street will demonstrate a wonderful collection of multi-cultural synergy between the locals and those simply passing through. If Artistry, excellent coffee, entrepreneurial spirit and sustainable efforts to protect the planet are things that excite you, a stay at Cyrstalbrook Byron will seamlessly adopt this message for you.
Verdict

Definitely the luxury stay of choice for those wishing to create a lifetime memory and witness a truly authentic display of hospitality that is both enriching and responsible.