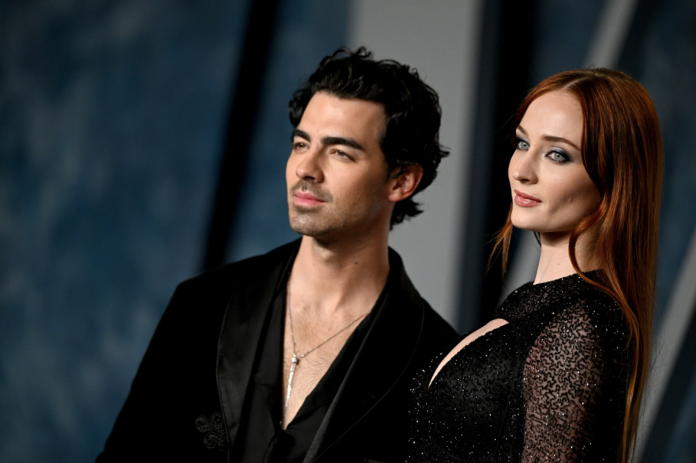 Dating and Early Marriage – 2016.
Joe Jonas and Sophie Turner began dating in 2016.

Turner expressed her strong feelings for Jonas on "The Tonight Show," stating she knew she wanted to marry him from the first night they met.
Wedding Ceremonies – 2017. 
In October 2017, Jonas and Turner got engaged.

They had multiple wedding ceremonies in 2019, including an impromptu wedding in Las Vegas and a more formal celebration in the south of France.
Parenthood – 2020. 
The couple welcomed their first daughter, Willa, in July 2020.

In July 2022, their second daughter was born, although her name has not been publicly disclosed.
Divorce Filing – 2023. 
On September 5, 2023, Joe Jonas filed for divorce in Miami Dade County, Florida, citing that the marriage was "irretrievably broken."

The couple had a prenuptial agreement.
Joint Statement
On September 6, 2023, Joe Jonas and Sophie Turner released a joint statement on their respective Instagram accounts, announcing their mutual decision to end their marriage.

They requested privacy for themselves and their children.
Concert Statement
On September 9, 2023, during a Jonas Brothers concert at Dodger Stadium in Los Angeles, Joe Jonas addressed the split, thanking fans for their support and emphasizing the importance of hearing news directly from the parties involved.
Child Custody Dispute
On September 21, 2023, Sophie Turner filed a petition in the Southern District of New York, alleging that Joe Jonas was wrongfully retaining their two daughters in New York City.

Turner claimed that they had agreed the children would return to England, their habitual residence, for schooling.

The filing asserted that the couple planned to live in England but had an argument in August, leading to Jonas filing for divorce.

Turner's petition called for the immediate return of their daughters to England.
Response from Joe Jonas's Rep
Joe Jonas's representative responded by explaining that the Florida Court restricts both parents from relocating the children.

They mentioned a cordial meeting in New York where the couple discussed co-parenting and shared parenting across the U.K. and U.S.

Jonas's representative objected to terms like "abduction" and called Turner's actions misleading, emphasising that Jonas had multiple conversations with her about their marriage's state.
The situation between Joe Jonas and Sophie Turner is still unfolding, and further developments may occur.