"Artist", is a sought after title for creatives all over the world. Unfortunately, The Arts isn't an industry that boasts any assured pathways or guaranteed career progression. The bitter truth about being a creative is that a lot of the work is self-motivated; creating numerous works that might not earn you any money, at least for a little while anyway.
The truth is, most people who categorise themselves as artists only make a small fraction of their income from artwork sales, and have other art-related jobs on the side (mentors or teachers). And statistics have shown that those who actually are full-time artists work an average of 50 hours a week to actually get the results and finances that they need to live. In a world that sees art as a leisurely practice, something of a luxury, "making it" in the industry becomes quite difficult.
But what does it mean to have finally "made it" as an artist? The term holds a certain level of ambiguity in the context, and subjective views would define it as a number of different things.
Some people classify having made it to be when they receive a certain level of recognition through winning a prize or competition, others may deem success by making profit from their art, and some just find the process of being creative in itself what determines "making it".
When you put things in perspective, many artists don't actually find their calling for years. Think of artists such as Van Gogh who wasn't even recognised as a success during his lifetime. A lot of truly great artists are, traditionally, ahead of their time, so your struggles may really only be indicative of your futuristic talent. The rewards of the artist career don't come as quickly as other industries, but they're all-the-more meaningful.
But if you still find you're struggling to find your way to success as an artist, keep these things in mind.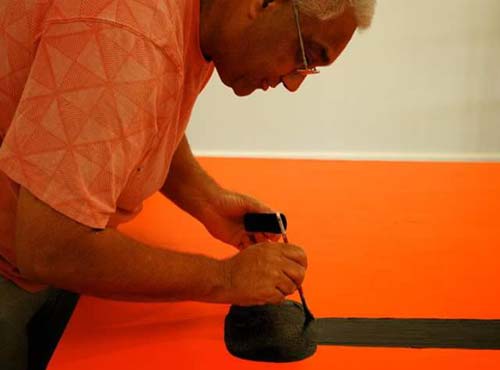 Set realistic goals
If your goals are to be featured in a well-known international museum, or to have your own art show one year into making work, then you may be reaching a little too far. Instead, try setting smaller goals like make a piece a day, or try to sell one work, print or original.
Maybe even set goals like build a better social media outreach, or start networking with other artists. These minor goals will give you that same sense of satisfaction, but not as much expectation and stress.
Keep your day job
It's one of the less-than-inspiring pieces of advice to give, but it's also true. Nothing is going to kill creativity more than having a huge financial burden over your head while you're creating work.
If you can find a job that can pay the bills, then art becomes a true freedom. You'll feel relaxed to create at your own pace and in your own style this way.
Plus, you don't have to find a dull, uninteresting job. There are plenty of careers out there that have art-focused streams, so you can always surround yourself with art no matter what. Look into becoming a teacher or at holding workshops, as a couple examples.
Keep creating
This is crucial especially when you do keep your day job. Amidst the hustle and bustle and stress of life, it can sometimes be hard to find time or motivation to create art. But commit to consistently make time for art each week.
And this doesn't have to be painting or taking photos. Maybe it means cleaning up your workspace, reading about artists, documenting your process, visiting galleries or walking through the place that most inspires you every so often. Perseverance is the key to really making something of your art.
If you're an artist looking for a platform to show your art, or even an art lover looking to support some emerging Australian artists, head to Art Lovers Australia for more information.