We go out less and less because of the all the cold, rainy days and, therefore, the number of outdoor activities we do goes down, making us do more indoor activities.
But then that makes us wonder: what do we with all this extra indoor time?
Well, if you get stuck, here are some easy, low cost ideas to keep you busy during the winter months.
1 Turn old pieces of fabric into a smart phone holder, and other bits and bobs as you see fit. All you is the old fabric, matching thread, and the all important needle.
2 Bake biscuits and design them with a cross-stich pattern to arrange in a pattern when done.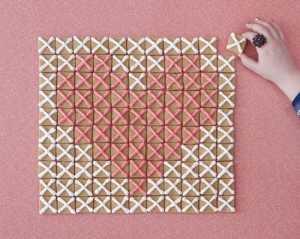 3 Create a quilt out of old items of clothing for those long winter nights
4 if you have a bunch of old cardboard boxes lying around, turn them into a cat scratcher so your beloved kitty doesn't ruin your furniture.
5 Speaking of furniture, why not try your hand at upholstery and put new fabric on your headboard. Alternatively, if you don't have a headboard, you could also paint your own.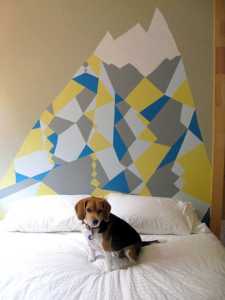 6 One of the joys of winter is sitting by the fire at night with a hot beverage and snuggled under a blanket while wearing your favorite winter PJs. A fun thing to do in this case is to collect a bunch of pinecones and turn them into fire starters. All you need are the same old fire starters you'd normally use and glue them to the pinecone.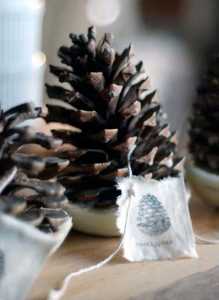 7 Create a piece of work using old cork tops, like you might find on a wine bottle, and glue them within a picture frame.
8 If you're bored of the same old kind of wrapping paper and gift bags, try creating your own by collecting as much plain colored paper and bags as possible and splashing some paint across them to create your own.