Ever wonder what goes on in the Zoo after dark? Do lions roar? Do hippos snore? Do cheetah cat-nap or play? These winter holidays from 25 June to 9 July you can find out at Werribee Open Range Zoo's Wild Nights!
A must-do winter tradition, Wild Nights offers a range of awesome activities for all night owls, including dazzling fire shows, marshmallow toasting, late night animal spotting and a Secret Garden to discover. Explore the Pula trail by torchlight spotting animals along the way and listening out for the calls, squeaks and hoots of the night…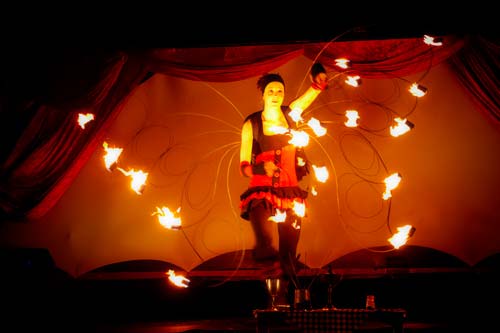 Watch for dancing shadows as nocturnal critters wake and get ready to start their 'day'. Head into the Bandicoot Hideout and introduce yourselves to some special, native nocturnal species, but remember to whisper – they're just waking up!
If you're quiet, you might just see an Eastern Barred Bandicoot. These amazing animals were once widespread across Western Victoria, but as result of introduced predators such as foxes and feral cats and loss of habitat, they are currently considered extinct in the wild of mainland Australia.
Find your way to the amazing Glow Zone or lose yourself in the enchanted Secret Garden. Be wowed by twirling, whirling spectacular fire dancers, and marvel at the Serval under the stars. Let big imaginations run wild in Ranger Kids as little wildlife warriors dress up as rangers protecting animal habitat; vets patching up injured, plush animals, or as members of an African village working together to create wildlife friendly communities.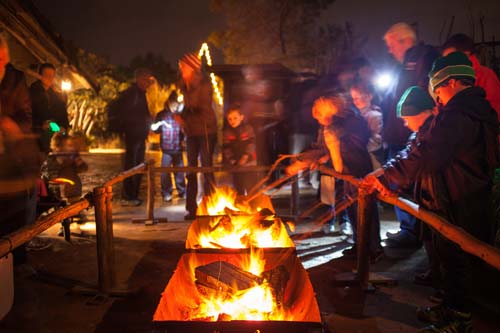 As the temperature drops, warm up with friends and family around a flickering campfire toasting marshmallows, or head to the Bistro for a steaming cup of hot chocolate while mum and dad enjoy some mulled wine. For the ultimate Wild Nights experience, upgrade your tickets and book in for a special dusk Safari Tour across the African savannah.
Listen to the sounds of the night as the sun sets, birds come in to roost and the animals settle in for the evening. Rug up, pop on your gumboots, and bring along your torch and sense of adventure… Wild Nights at Werribee Open Range Zoo – there's something for everyone to go wild about!
WILD NIGHTS 2016
Dates: Each night, 25 June – 9 July
Times: 5.30pm – 8.30pm (Entry closes 7pm)
Cost: Adults $35, Concession $28, Children 4 – 15 $7, Children under 4 FREE
Zoo Members: Adults $10, Children 4-15 $5, Children under 4 FREE
Tickets: Tickets available at the gate
Information: www.zoo.org.au/werribee, 1300 966 784
DUSK SAFARI TOUR UPGRADE
Dates: Each night, 25 June – 9 July
Time: 5pm + 6pm (one hour duration)
Cost: Adult: $60, Concession $50, Child $40 (includes admission to Wild Nights | discounts apply for Zoo Members)
Tickets: Book in advance via 1300 966 784