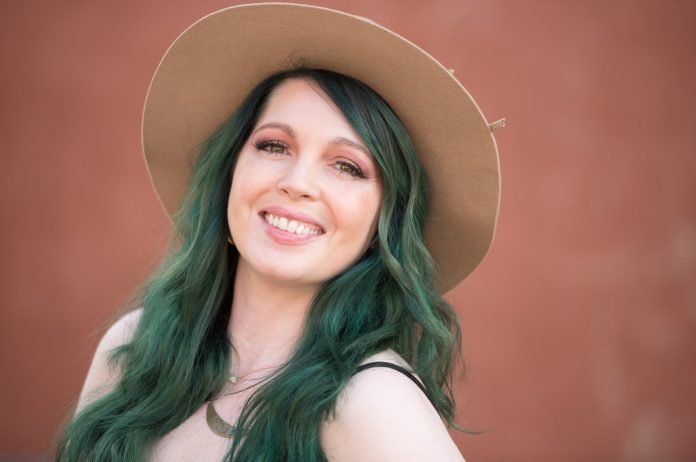 Jacquelyn Rodriguez's dream is to really support and energize entrepreneurial women. She wants to empower you in your personal desire to align with your higher self, inspire you to really get passionate about what you want to accomplish, and support you as you move forward into exciting new dimensions!
Additionally, she has also started her own sustainable beauty business which she discussed with us here at CrowdInk.


What's the Inspiration Behind Your Business?
My first passion is to nurture my clients with green chemistry products and a salon dedicated to creating the most stylish looks using products, techniques, and packaging that has the least impact on the environment. Not too many people were doing this When I began doing this 15 years ago there were no mentors to show me the way so I was creating an eco-friendly salon when I was creating an eco-friendly salon, so without a mentor or guide, so I began a journey that led me into coaching. Today, while my salon business is growing, I also provide coaching as a Certified Neuro Coach to Salon Owners, Stylists, and other industry professionals.
What is the Problem You're Trying to Solve? Or USP?
 want to change the way we think, I know there is a better, more holistic approach to the beauty industry. I believe that we can create healthy environments that support us as a whole mind-body and spirit as well as lessen the impact on our beautiful earth. 
Who is Your Ideal Customer?
Salon Owners, Stylists, and other beauty industry professionals
Have you Been Impacted by Covid, if so how have you Pivoted Your Business?
he beauty industry as a whole has been impacted. We focused our attention on provding more holistic healing practices like reiki, frequency healing, and de-stressing services to help our clients and stylists with the emotional distress this time has brought. 
What are Your Goals for 2022 and Beyond?
I believe it is my responsibility to stay educated and pass that along to others in the beauty industry. I created a blueprint on how to create a holistic & sustainable salon environment that I am using to educate other salon and spa owners so that they can reclaim the joy and passion they have for the industry. My mission is to educate as many professionals as I can so that we can educate our guests  care for our clients and make an earth friendly impact on the industry on a larger scale. Through greater numbers, there can be change.  
What Advice do you Have for Other Aspiring Female Entrepreneurs?
Don't follow the crowd, dig deep within and find something that lights you up. Don't be afraid to take a different path, it's the path YOU were meant to take.
You can connect with Jacquelyn via:
www.facebook.com/JacquelynRodriguezIntuitive