Summer is over. But that doesn't mean there's no time left for beach hopping.
TripAdvisor has released the best beaches Australia has to offer, many of which are perfect to visit all year. So don't hang up your bathers yet!
Here are the top ten, ranked by millions of real travellers.
1. Whitehaven Beach, Queensland
The uninhabited Whitsunday Island can only be visited via boat or seaplane. It's a beautiful quiet destination which is unspoilt by other tourists. Just white sand, shady trees and cool clear water, the perfect place to relax!
Best time to go: Any time of year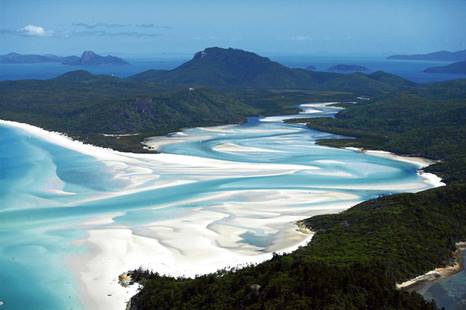 2. Surfers Paradise Beach, Queensland
One of Australia's most iconic beaches, Surfers Paradise is a three kilometre walk of golden sand and is also conveniently close to the city with restaurants, shops and attractions all in the one place.
Best time to go: October- May
3. Noosa Main Beach, Queensland
This is the perfect beach to bring your family and has a little more to offer than most other beaches. It's not very crowded and is also surrounded by a boardwalk of 5 star restaurants and boutique stalls. For the more adventurous, it also leads around towards a national park with walking and riding trails.
Best time to go: October- May
4. Manly Beach, New South Wales
This beach is a 20 minute ferry ride from Sydney and is a great day excursion. It's mainly popular for surfing, but also features small food stalls and coffee shops.
Best time to go: Any time of year
5. Turquoise Bay, Western Australia
Turquoise Bay is a beautiful beach destination in Western Australia which has truly earnt its name. It features pristine blue turquoise water that is perfect for snorkelling.
Best time to go: May- October
6. Burleigh Heads Beach, Queensland
This beach is a popular alternative to Surfers Paradise ideal for surfing and swimming. There is also a fantastic walking path that goes for kilometres and parkland adjacent from the beach.
Best time to go: All year round
7. Cable Beach, Western Australia
Western Australia's most famous beach is one of the most beautiful in the world, with clear blue waters and impeccable white sand. Travellers say the view of the sunset whilst riding a camel is an unmissable experience.
Best time to go: Year-round
8. Mooloolaba Beach, Western Australia
Another beautiful beach with white fine sand, warm water and a good surf. This is a nicely developed beach that has something for everyone.
Best time to go: October – May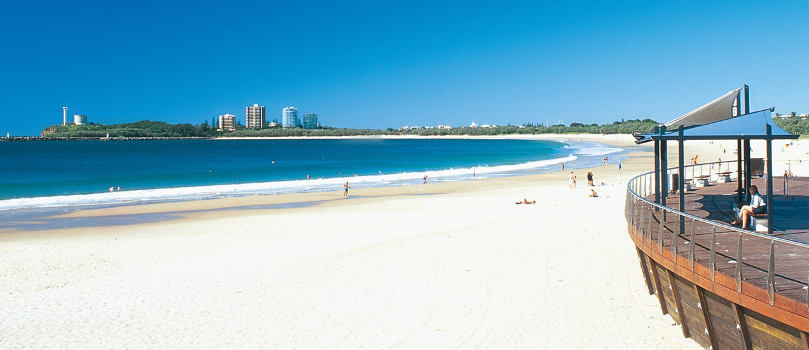 9. The Strand, Queensland
The perfect family location, The Strand features a water park and playgrounds for kids. Don't worry; there is still plenty for adults with the Ville Casino a short walk away as well.
Best time to go: October – May
10. Emily Bay, Norfolk Island
Emily Bay is the only safe swimming location on Norfolk Island. It is popular for its snorkelling with beautiful diverse fish and coral. And most accommodations are willing to lend out flippers and snorkels.
Best time to go: Year-round