Popping the question can be a nerve-wrecking experience. Your proposal story will be shared with family and friends, so you want to make sure it's a story worth telling.
Avanti Jewellers wanted to have a look at the trends of the most popular proposal sights. They analysed over 10,000 photos happy couples shared on Instagram in order to find the world's most popular locations.
Here are the top five.
5. Machu Picchu, Peru
For many people, Peru may not seem the most romantic destination. However, the appeal in visiting one of the Seven Wonders of the World has landed this proposal site at number five on the list.
Machu Picchu is a 15 th century Inca site in 2430 meters of altitude. Now abandoned, it is known for its intriguing buildings, dry-stone walls as well as gorgeous panoramic views. The Gate of the Sun is the perfect place to propose, as you can look over the entire lost city from a private vantage point (and get a few beautiful snaps as well).
4. Northern Lights, Iceland
It's easy to see why the Northern lights are number four on the list. There is something very deeply romantic about seeing the vibrant colours flashing across the Arctic sky with the person you love. And as it only happens a few times every year, it really is a special moment to mark a special event.
3. Grand Canyon, Arizona
Another surprising addition to the list, you may be thinking what's so romantic about a big hole? The Grand Canyon certainly is a big hole over 440 km deep, a result of the constant erosion by the Colorado River. But with picturesque views it's a gorgeous spot to propose and is geared up to make your special moment incredible.
A great idea is to go to Yavapai Point at sunset which has a viewing area with no fence. You can kneel down and pop the question facing your partner so they get the unbelievable views. Don't worry its safe, but also nice and dramatic and will ingrained in their memory forever.
2. Sydney
Sydney is a well-deserved ranking of number two of the most popular places to propose. It has endless potential of romantic places with an abundance of secluded beaches, botanical gardens, and not to mention the stunning Sydney Opera house.
For the more adventure seeking couples you can walk the Sydney Harbour Bridge, take a sea-plane to Palm Beach or hike the striking Blue Mountains to pop the question. It's easy to tailor your proposal to what suits your relationship, for a memory that will never be forgotten.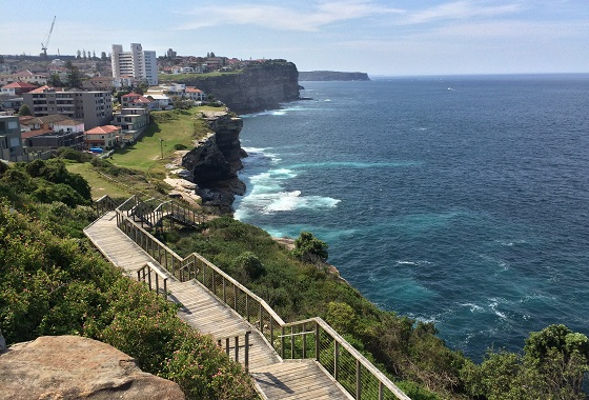 1. New York
New York came in first thanks to its impressive mix of skyline views and some of the most recognizable icons in the world. There are too many to include! You could rent a billboard at Times Square, propose on the Brooklyn Bridge, ice-skate on the Wollman Rink or take a horse and carriage around famed Central Park. It's such a romantic, incredible city there are limitless options.