Drawing inspiration from everyday life experiences, Maitland recreates these scenes with bold colours and strong lines, drawing the eye to the figures at the centre. With his use of sweeping brush strokes, built up layers of paint, and deep texture, his work plays on the emotion of his audiences, reminding them of the beauty of simple, everyday acts and events.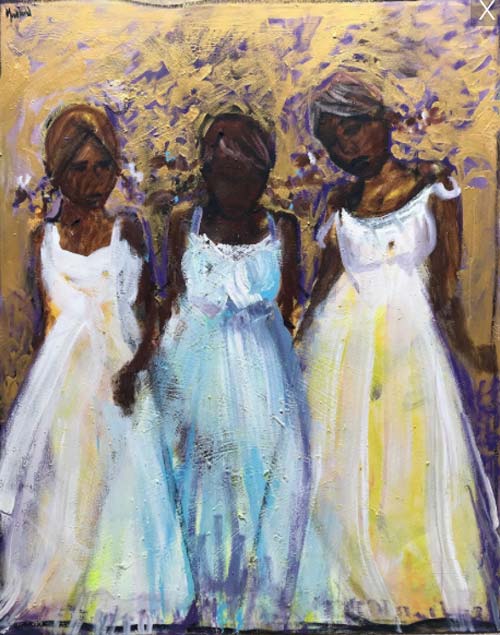 Although trained in England, Maitland's work is uncompromisingly influenced by the Australian landscape. Having spent time in outback Queensland, his paintings have been infiltrated by the colour palettes of nature, with deep red and orange backdrops; in his seascapes, the blues and greens are unmistakably that of Australian coastlines. The changing of Australia's seasons also feature heavily in his work, with the transition into summer marked by jacaranda trees in the background, and spring signified by fields of bold flowers.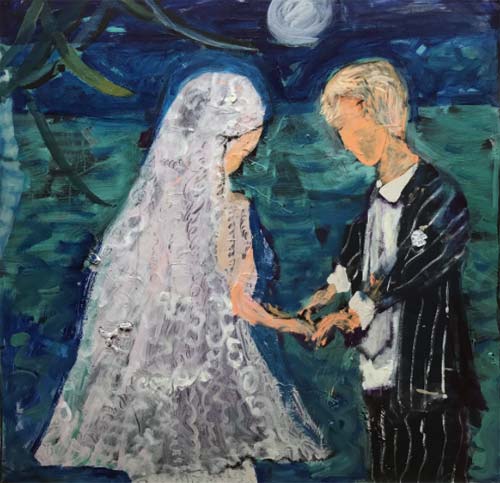 His portrayals of Indigenous subjects reflects an affinity with their environment and a connection with nature. Here, his work with colour shines once more. His subjects exist in both stark contrast to their backgrounds, and in total harmony with their surrounds. We see the innocence of life put to the canvas, with subjects picking flowers, flying kites, and sitting among the trees.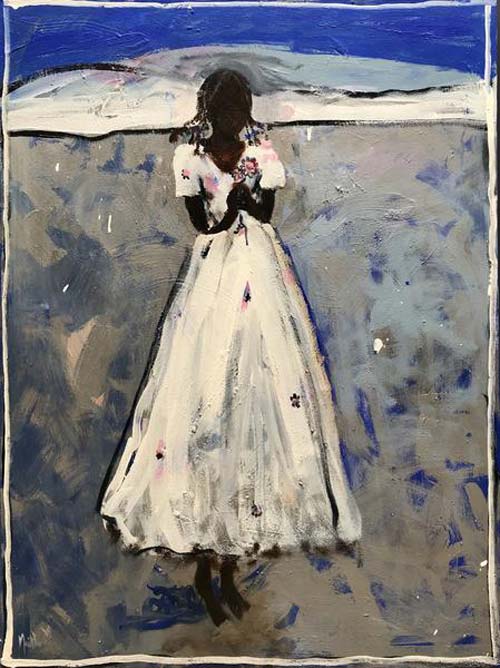 Most often, Maitland's work emphasises the feminine. The majority of his paintings feature girls, relishing in the freedoms of childhood. Inspired by his family, in particular the activities of his granddaughters, Maitland's depictions of the childhood experience are at once welcoming and familiar scenes to us all.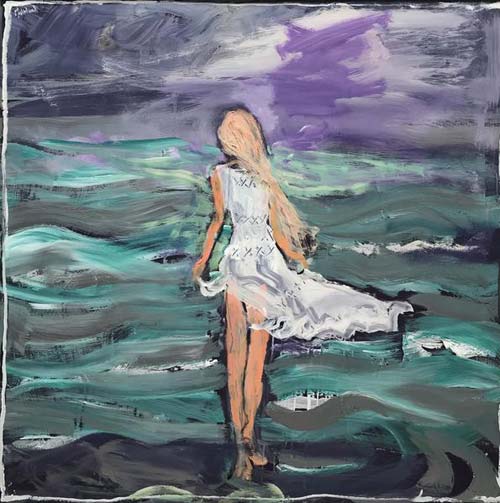 His forays away from the women and girls that dominate his work rarely stray further than the cricket pitch. Capturing the quintessential summer sport, it is a rare glimpse into his time in England, and these paintings are truly an exemplary display of colour and contrast. In one of his most masculine pictures, The Boxer, Maitland balances the figure at the painting's centre with a lighter, softer backdrop; across all of his work, the subjects and backgrounds exist in total cohesiveness with one another, every brush stroke as important as the last.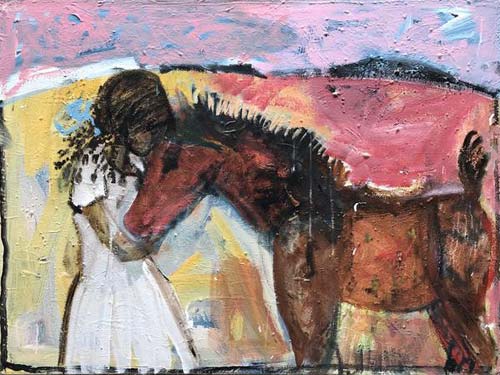 The anonymity of the subjects in Maitland's catalogue allows each viewer to fill in the gaps, to create their own faces and backstories to the people he paints. Similarly, though the landscapes and backdrops may feature familiar sights and colours, Maitland allows his audiences to create their own world from his canvases. His work has been exhibited across the UK and Australia, with his paintings portraying truly universal stories.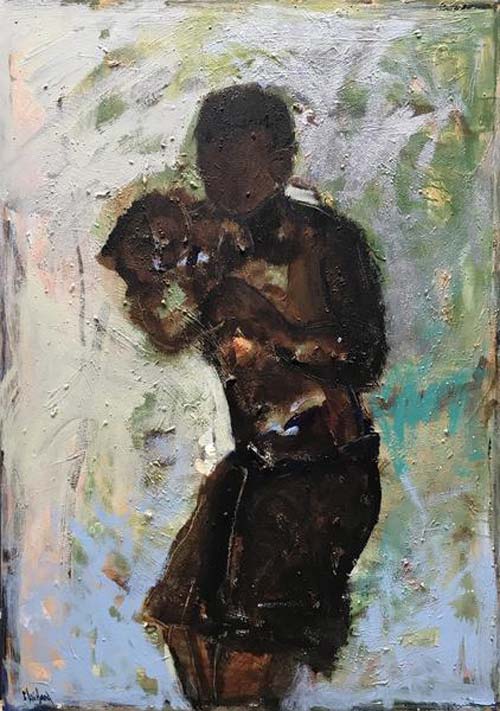 With his use of colours, the raised layers of paint that have cracked and aged, and the subject matter he chooses, Maitland's work is gentle and inviting. His emphasis on the everyday experience and the simple joys of life resonate with us all, allowing audiences to make their own meaning from what they see. Rather than intending to tell a straightforward story through his work, Maitland's paintings encourage a unique story to come from every viewer.
Capturing the innocence of childhood, the simplicity of times past, and evoking memories and emotions in all of us, John Maitland's work is a triumph of colour, texture, and vibrancy.